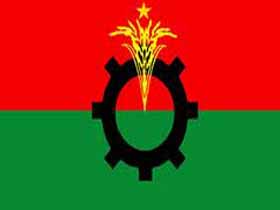 BNP will lay siege to the Deputy Commissioners' (DCs) offices across the country on Thursday protesting what it said the widespread capturing of polling stations and vote fraud by ruling party men during the third phase of upazila elections held on March 15.
The siege programne is also meant for registering the party's protest against the incidents of forced disappearance and secret killing by the members of government agencies.
The party will also submit memorandums, containing its demands, to the DC offices on the day.
BNP joint secretary general Ruhul Kabir Rizvi announced the programme at a press briefing at the party's Nayapaltan central office.
"The government has resorted to violence in a bid to raise the number of ruling party-backed winning candidates in the third phase of upazila polls. The ruling party cadres have indulged in widespread irregularities and vote fraud with the help of administrations in the polls,'' he said.
Rizvi alleged that the ruling party men also attacked the opposition-backed candidates and their supporters allover the country during the 3rd phase of the upazila polls to manipulate the election results into their favours.
Criticising the Election Commission for what he said its inaction, the BNP leader said the commission has played a silent role apparently to create opportunities for the ruling party to manipulate the polls results by force.
"'The Election Commission has worked as the spokesperson of the government legitimized misdeeds of the ruling party cadres,'' Rizvi said.
He alleged that the ruling party men is increasing its repression and oppression on the opposition leaders and activists and harassing them to manipulate the upcoming phase of the upazila polls, too.
The BNP leader further said the ruling party activists are attacking and looting the houses and business establishments of the BNP-backed candidates and their supporters at different parts of the country ahead of the next phase of the upazila polls. "They're resorting to violence to divert people's attention to different directions on their misdeeds and vote fraud in the elections."
Rizvi also alleged that senior BNP leaders, including its acting BNP secretary general Mirza Fakhrul Islam Alamgir, standing committee member Khandker Mosharraf Hossain and Mirza Abbas, have been sent to jail in 'false' cases out of fear to face people's movement.
He warned that the country's people will wage a strong movement foiling the government's all plots and will force it out.
Source: UNBConnect