Speak up to end impunity and support universities in rooting out criminals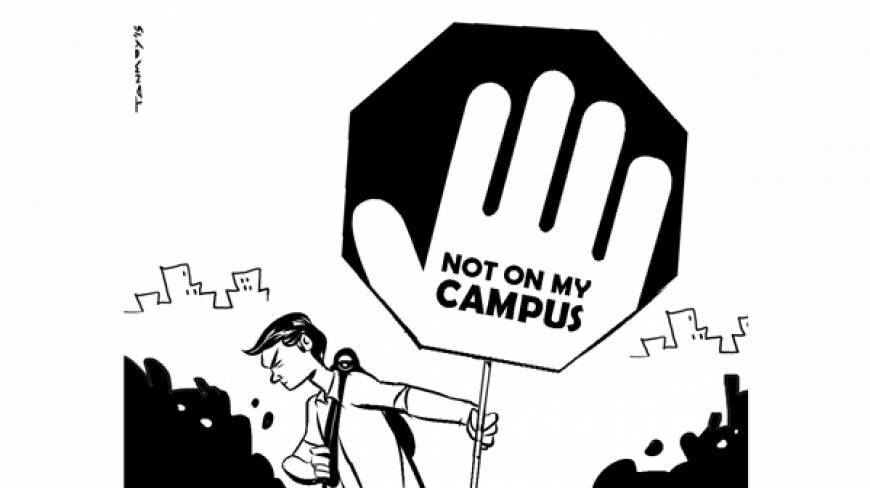 We applaud the Jahangirnagar University student who defied intimidation and threats to file a formal complaint against five Chhatra League members who physically assaulted and robbed her and another student last month.
The Jahangirnagar University Syndicate has rightly acted to expel all five accused for their actions. Three others have also been suspended because they made efforts to settle the matter informally.
It is concerning that, even though this incident of mugging and sexual assault on Pohela Boishakh attracted a lot of attention, some key persons earlier tried to label it as trivial.
Had this victim not posessed the courage and resolve to stand up to the attackers by filing a complaint, it is possible authorities may have ended up ignoring demonstrations on her behalf by fellow students.
We are pleased that the Vice Chancellor has now taken a firm stand by expelling the five responsible for life and promising to make sure the university will resist any legal attempts to allow them to stay in hall and sit for exams.
This is a good start in challenging lawless behaviour from student activists.
The disruption caused to universities by successive governments indulging criminal elements in the ranks of student unions has been a cancer in our education system for too long.
Jahangirnagar University deserves to be commended for challenging the impunity which prevents or deters police from acting against criminal acts by student activists.
The government should show support for its move to help law enforcers and university authorities root out all criminals from campuses.
Source: Dhaka Tribune