Muhith earlier hinted that the tax-free individual income limit would be fixed for a 10-year term citing the example of the United States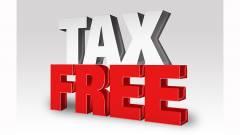 Finance Minister AMA Muhith has changed his previous stance about setting a long-term tax-free income ceiling, saying such step will not be "acceptable."
Muhith earlier hinted that the tax-free individual income limit would be fixed for a 10-year term citing the example of the United States.
"Continuation of a certain tax-free ceiling for several years is not acceptable. So, we are not going to announce any such thing in the upcoming budget," finance minister told the Dhaka Tribune.
Currently, the tax-free income limit for individual taxpayers is Tk2.20 lakh. Muhith already announced it would not be changed for the next fiscal year.
At the consultative committee meeting of National Board of Revenue held recently, finance minister asserted: "The minimum limit for tax-free income is set for 10 years in the USA. We will also fix a fresh ceiling after discussion with Prime Minister which will remain unchanged in next 10 years."
Meanwhile, finance ministry officials also said the tax-free ceiling would not be changed at Tk2.20 lakh in the coming fiscal.
They, however, said the tax-free ceiling for female and senior citizens aged over 65 years will be increased from existing Tk250,000 to Tk275,000 and for physically challenged taxpayers from Tk300,000 to Tk350,000. The tax-free limit for freedom fighters will be set at Tk4 lakh.
Earlier, Federation of Bangladesh Chambers of Commerce and Industry (FBCCI) proposed to raise the tax-free income threshold for individuals to Tk2.5 lakh in consistence with the increased living cost.
FBCCI cited that there was over 7% inflation rate in the current fiscal year. So, the tax-free income limit is not consistent with the inflation rate and living cost of marginal taxpayers, it said urging the government to re-fix the ceiling.
Source: Dhaka Tribune