After four days of scouring by fire service, police, navy and other agencies in a 50 sq km area in the Padma river yielded no result, survey vessel Jarip-10 from Chittagong Port, too, has joined the search for Pinak-6.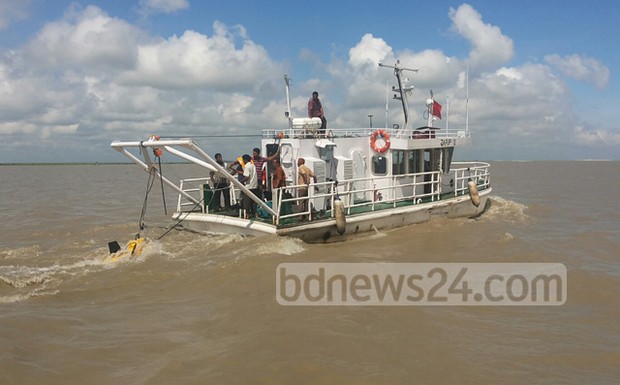 Despite all the efforts, the passenger vessel, which sank on Monday with over 300 passengers onboard, has not been traced.

Bodies have been spotted floating as far as 100 km downstream. Rescuers believe the vessel may also have drifted due to the prevailing strong currents.
Source: bdnews24