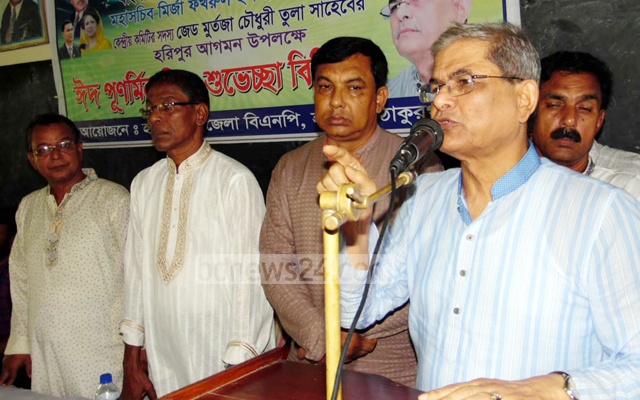 The Awami League government charges anyone with sedition if they speak up against the stealing, murders and misrule it is responsible for, the BNP has alleged.
"The Indian Supreme Court has said that speaking against the government is not equal to treason. Someone has to declare war against the state to be charged with sedition," Secretary General Mirza Fakhrul Islam Alamgir said at a party event in Thakurgaon's Haripur on Wednesday.
"But the scenario is the total opposite in Bangladesh. Anyone gets charged with treason for talking against all the stealing, murders and misrule the Awami League government is liable for," he said.
Fakhrul reiterated his party's demand for a national election under an impartial administration.
"The Awami League government has robbed the people of their right to vote. There is neither democracy nor people's safety under this government's rule."
He urged all to join the BNP's movement to unseat the government.
Source: Bd news24