"Be patient. Remain quiet."
This is what the investigator has been saying to Tonu's family for months, instead of updating probe findings of the sensational murder inside Comilla Cantonment.
The family waited patiently for a year but has not seen any ray of hope of getting justice for their college-going daughter's murder. Not a single suspect was identified, let alone arrests.
"Are the killers more powerful than law enforcement agencies and the government? Why are they wasting month after month to find the killers of a murder inside a secured place?" a frustrated Tonu's mother, Anwara Begum, told The Daily Star three days ago.
"Why Jalal sir [the investigation officer] asked us to be quiet, for whose interest?" she said.
"We want justice," the mother said, crying.
But justice seems a far cry as the case was allegedly mishandled since the body of Sohagi Jahan Tonu, a second-year history student of Comilla Victoria College and a theatre activist, was found inside the cantonment on March 20 last year.
Two autopsies at the Comilla Medical College could not determine the cause of her death though her father Yaar Hossain, who first spotted the body in a bush, saw the back of his daughter's head smashed and injury marks on her nose.
The police inquest report too did not cite any sign of injury.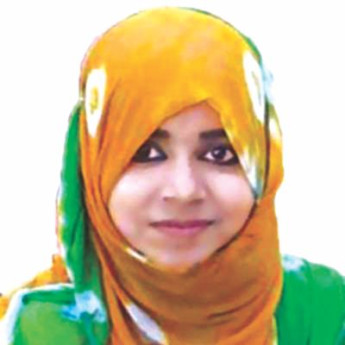 In May last year, Criminal Investigation Department (CID) for the first time said DNA test results had found three spermatozoa on Tonu's clothes and that she had been raped before being killed.
The officials claimed to have collected DNA samples from some people but those did not match with the three DNA samples.
In the last one year, CID officials quizzed around 200 people, including army personnel and Tonu's friends, but there was no visible progress in the probe, which frustrated the family members and rights bodies.
Jalal Uddin, assistant superintendent of CID tasked with the probe since August last year, said though they got DNA reports of three spermatozoa, they were yet to get forensic reports of all evidence collected at the scene.
He said the interrogation of people was an ongoing process since names of people pop up whenever they quiz a person.
"We are trying sincerely. We are hopeful," the police official added.
About the allegation of forcing the family members to remain silent, Jalal said they did not forbid anyone from speaking to the media.
"We asked them to speak on the basis of information and evidence," he said.
Terming the delay in identifying the killers regrettable, National Human Rights Commission Chairman Kazi Reazul Hoque said investigators should identify and arrest the killers immediately.
The murder sparked huge protest of people from all walks of life, particularly students, demonstrating in many districts, including Dhaka, Comilla, Chittagong, Pirojpur and Gaibandha for days.
FATHER'S PLEA FOR JUSTICE
Talking to The Daily Star, Yaar Hossian said, "We want an audience with the prime minister. There has been no progress in the investigation for the last one year. Just because we are poor, won't we get justice?"
He said the family members yesterday visited their village home in Comilla's Muradnagar where Tonu was laid to rest. They offered fateha there.
KEEPSAKES OF TONU
Tonu's mother said law enforcement and security agencies took away most of the mementos of her daughter soon after her murder. A small wooden boat that Tonu liked the most, a few vases and flowerpots were left.
"These items remind me of my daughter. Whenever I see those, the smiling face of my daughter comes to mind. I won't lose them as Tonu touched those."
Our Comilla Correspondent Khalid Bin Nazrul contributed to the report.
Source: The Daily Star