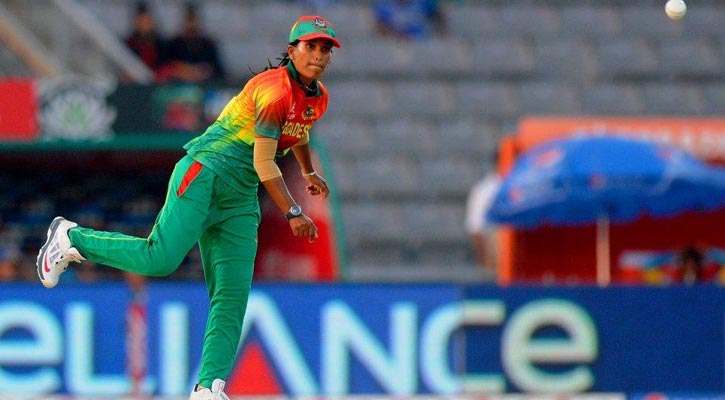 Whenever one hears the news of a Bangladeshi being No. 1 in ICC rankings, the name that would instantly pop into his or her mind is Shakib al Hasan. Another name might soon appear, as national women's team captain Salma Khatun became the number one all rounder in T20 cricket for women as well as number one bowler in the same format. This is the first time she was ranked both No. 1 all rounder and bowler at the same time.
The second in the list of all rounders is Sri Lankan Shashikala Siriwardene with 287 rating points, four points behind Salma, and 3 points ahead of Ireland medium pacer Isabel Joyce.
In bowling, Salma has 649 points, one ahead of second placed Morna Nielsen of New Zealand. English Daniel Hazell is ranked third with 635 points.
Salma has scored 245 runs and picked up 16 wickets in 16 ODI matches. In 23 T20 internationals, she has scored 379 runs and picked up 26 wickets.
Source: BDCricTeam