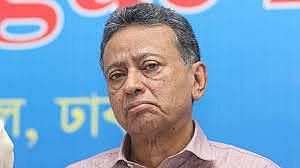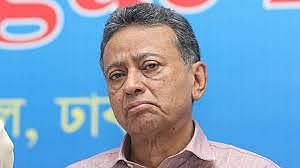 BNP standing committee member Amir Khasru Mahmud Chowdhury has said that Awami League is using the law enforcement agencies to disrupt the city elections.
The police are raiding the homes of councillor candidates and BNP leaders and activists. They are being told to leave the areas.
The BNP leader made these allegations concerning the Chattogram City Corporation polls, at a press briefing held on Thursday afternoon at the party office in Nasimon Bhaban of the port city.
The police and Awami League leaders have refuted these allegations.
Voting in the Chattogram City Corporation elections is to be held on 27 January.
Police on Wednesday night searched the homes of city BNP's joint convenors SM Saiful Alam, SK Khoda Toton and Shafiqur Rahman, member secretary of the media cell of Bayezid thana's mayor candidate Md Idris Ali, Panchlaish thana city BNP member Manzur Alam Manju, thana BNP's organising secretary Zakir Hossain, thana Jubo Dal convener Mohammad Ali Saki, Halishahar thana Jubo Dal vice president MA Gafur Babul, Double Mooring thana North Pathantuli ward councillor candidate Md Mohsin and many others.
Police had arrested, with no reason, BNP leader Abdul Halim Swapan from Khulshi, city BNP leaders and North Baklia ward councillor candidate Yasin Chowdhury's son and Chhatra Dal leader Sony, Jubo Dal leaders Murad and Kishore from Halishahar.
Amir Khasru went on to say where the leaders and activists were absent, their families were being harassed. It is the law enforcement's duty to protect the people, he said, to restore the fundamental rights of the people. Instead of that, they were hampering election activities.
Expressing concern, Amir Khasru said the next few days were uncertain. Even on Wednesday Awami League 'hoodlums' had attacked the election office and damaged the vehicles of candidates. They damaged their own camp and used this as an excuse to attack the BNP office.
He said that they had created an environment where people would lose interest in voting. And even if the people went to vote, the election would be completely controlled.
City police commissioner Saleh Mohammad Tanveer told Prothom Alo that the police would take action against anyone who tried to hamper the law and order situation. The police did not arrest or harass anyone needlessly. Routine drives were being conducted against those who were facing cases.
Rejecting the allegations brought about by Amir Khasru, city Awami League vice president Ibrahim Hossain Chowdhury said all this was false. It was BNP in the past that would exert its force. The Awami League believed in free and fair elections.