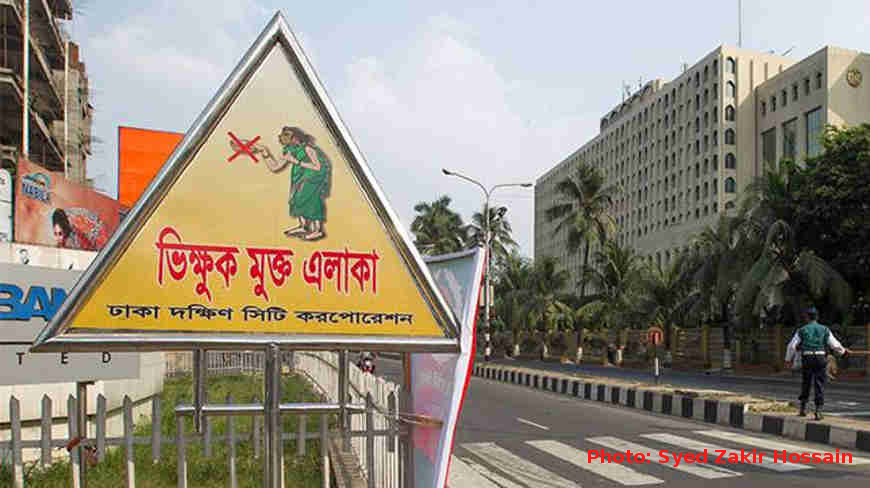 Terming begging a "mean job," Prime Minister Sheikh Hasina has directed the Social Welfare Ministry and the Department of Social Services to take necessary measures for stopping it.
"I have seen that begging has become a profession of some people. They have some sardars (leaders) and they share the money they earn from begging. Whatever efforts we make for their rehabilitation they step into the old profession again," she said.
In this connection, Sheikh Hasina said the government would make necessary arrangements for their livelihood and build houses for them free of cost. "But they won't be allowed to do such an undesirable practice."
The PM said this while inaugurating the National Social Service Day and Social Service Week 2016 at Osmani Memorial Auditorium on Saturday morning.
The Department of Social Services under the Ministry of Social Welfare arranged the function.
State Minister for Social Welfare Advocate Promode Mankin chaired the function, while Chairman of Parliamentary Standing Committee on the ministry Dr Md Mozammel Hossain was present as the special guest.
Secretary of the ministry Tariq-ul-Islam delivered the welcome address, while Director General of Department of Social Services Gazi Mohammad Nurul Kabir gave the vote of thanks.
The premier asked the Social Welfare Ministry and the Department of the Social Services to take necessary initiatives for rehabilitation of the people who live and sleep on footpaths and at rail stations.
"We'll make inquiries about them to ascertain who is coming from which village. If they don't have any house, we would construct houses and make arrangements for their employment. If needed, we would provide food for free for the first six months," she said.
"They are also human beings and they have a right to lead a good life … why will they live or sleep on footpaths or at rail stations?" she posed a question, adding that the state will shoulder all responsibilities so these people could earn their livelihoods standing on their own feet.
Sheikh Hasina said her government during different tenures implemented various programmes for the welfare of the insolvent, poor, disabled and less privileged people.
The programmes, she said, include increasing allowances for the disabled people to Tk360 crore, rehabilitation of 100,000 families through Ashrayan Project, distribution of 550,0000 acres of land among 120,000 landless people and implementation of two projects for "hijra" (transgender), "dalit and "bede" communities.
Source: Dhaka Tribune