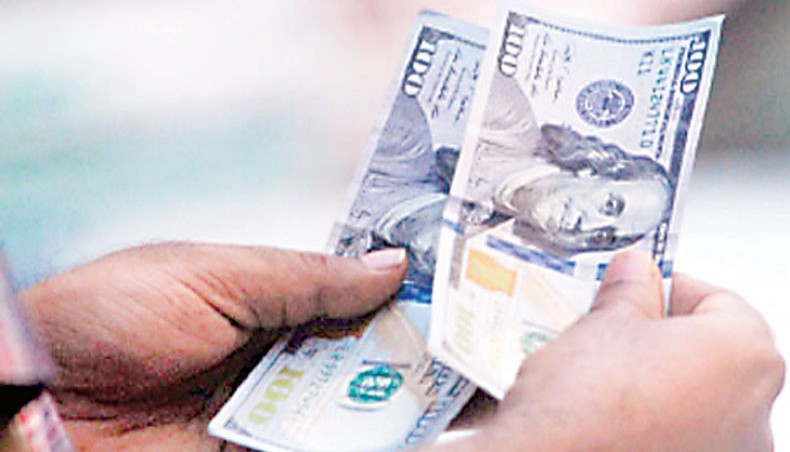 The National Board of Revenue has granted permission to Bangladesh Bank for duty-free import of $10 million dollar in cash through Standard Chartered Bank.
The NBR in a letter, which the BB received on Thursday, allowed the central bank to import the dollars in two instalments — $ 5 million each — without any taxes and duties worth around 37 per cent of total value, said officials.
BB earlier on February 12 sent a letter to the revenue board seeking permission of duty-free dollar import amid shortage of greenbacks in the form of cash in the local market.
The BB's foreign exchange reserve stands at around $ 32 billion but the money has been kept with foreign banks including New York Federal Reserve Bank in electronic form.
The BB letter, signed by BB general manager Md Masud Biswas, said that the central bank was facing dollar shortage as it was depending on the foreign currencies seized by the law enforcing agencies, which deposit the money with the BB.
The commercial banks, on the other hand, keep a little segment of their foreign currency reserve in cash form, resulting in dollar crisis on local market, it said.
Because of the shortage, the banks were selling dollar at a rare of Tk 84 although the original exchange rate of the greenbacks should be Tk 80.
BB officials, however, said that although the total dollar in the form of cash in central and other banks came down to $ 8.34 million on January 30 this year, the total figure increased to $ 13.53 million on February 20, after the BB sent the letter to NBR.
'The main shortage of dollar hit the country in November-January because of Indian demonetisation move banning Rs 500 and Rs 1000 notes forcing the travelling Bangladeshis to take dollar to India instead of rupee,' said an official.
He said as the rupee crisis eased in recent days, the pressure on dollar has eased somewhat.
According to BB data, the total dollar was $ 27 million in 2013, $ 28 million in 2014, $ 29 million in 2015 and 12 million at the end of 2016.
BB officials said that because of crisis of dollar in banking channel and higher rate of the currency in carb market, the country's remittance inflow has fallen in recent times amid the rise in hundi.
They said that NBR charged around 37 per cent of dollar import meaning, BB would have to spend Tk 112 on each 1 dollar import in total.
Source: New Age