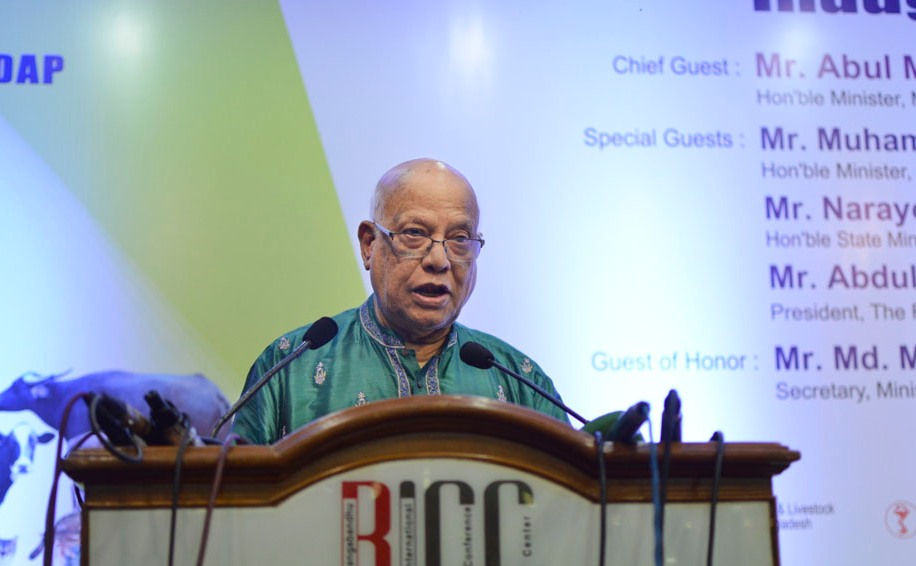 He voiced his dissatisfaction during the Parliament session Parliament while participating in general discussions on the President's speech.
"Our project implementation skills have improved a lot. But, still it's not the exact ones. We can't yet achieve high ambitious budget with this rate," Muhith said.
A special project aimed to develop the human resources of the government has been undertaken by the government, the minister.
Under the project, small projects are now being prepared for different sectors with the focus on skills.
Hinting that there will be big changes in the national budget from the next fiscal, he said the government will place a special budget in the general budget for capital projects which would be transformational projects like Padma Bridge, Rooppur Project, Maheshkhali Energy Centre project and Matarbari Power Station.
The minister said the size of the national budget is likely to be Tk 4.40 lakh to Tk 4.50 lakh crore in 2018-2019 fiscal. "The size of budget is nearly Tk three lakh crore in the current fiscal."
The government is now planning two big project – 4-lane highway from Jamuna to Padma, a project involving some 5$b and Jamuna to the Bay of Bengal dredging project involving some 2-3$b. "We'll keep a separate part in the national budget for such big projects," he said.
Muhith said the new structures of the government will be placed in 2018-2019 in the country, while the Zila Parishad election will be held next year.
"If we want to continue the progress of the country and reach 10% GDP growth, we've to form very responsive organizations in 64 districts," the minister said.
The minister concluded his speech by addressing the gas crisis issue.
"We've already taken the decision. No one will face gas crisis anymore. We can supply gas uninterrupted once our LNG plan is prepared," he said adding that there will be no crisis in the world gas market within the next 50 years," he said.
Source: Ittefaq