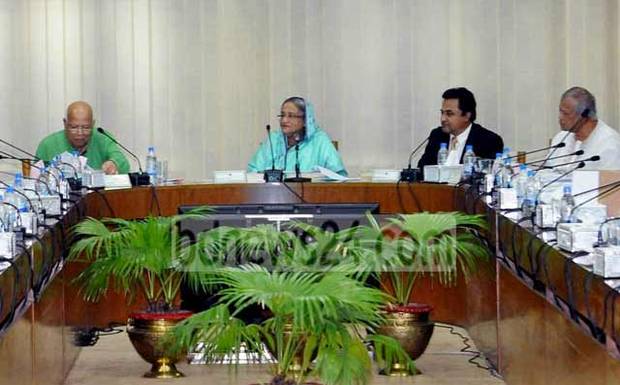 The planning ministry has got what it wanted for its Revised Annual Development Programme (RADP) despite a row with the finance minister.
It had sought Tk 605.82 billion for its RADP but the finance ministry was in no mood to approve more than Tk 550 billion.
But, on Thursday, a meeting of the National Economic Council (NEC) chaired by Prime Minister Sheikh Hasina approved an RADP of Tk 600 billion for the planning ministry.
Tk 388 billion will come from internal resources, and the rest from various project funds.
There have been reports of an ugly spat between the two ministers over Annual Development Program (ADP) in the 2013-14 budget.
There was a heated exchange of words between Planning Minister AHM Mustafa Kamal – better known as Lotus Kamal – and Finance Minister AMA Muhith.
Kamal had called Muhith an "old man, who often talks rubbish".
Kamal, visibly happy after Thursday's decision, said the RADP demands of various ministries had been finalised.
In a veiled reference to the war of words between him and Muhith, Kamal said ministries may differ but it was only natural to agree in the end.
"We also have to see how much they (the finance ministry) can afford," he said, sounding a conciliatory note.
About the spat with Muhith, he said, "I need to be more careful with my language."
There are 1,254 projects in the RADP, 202 of them new. About 236 projects can be completed within a year.
The original ADP size in the current budget (FY14) was more than Tk 650 billion, but it has now become a trend to cut original ADP allocations each year.
Source: Bd news24