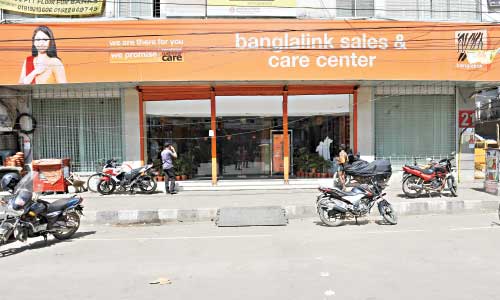 The mobile phone companies would get direct access to the Election Commission database of national identity cards under a service agreement for verifying users' SIM registration information, said telecom regulator officials.
Bangladesh Telecommunication Regulatory Commission officials said earlier the model was regulator-led, but now the EC will come into agreement with the mobile phone companies so that they get the data from the EC.
'We earlier knew that the EC can only share the NID database with government entities and prepared our NID access guidelines accordingly. But recently, the EC informed us that the mobile phone companies will have to sign individual agreement with the EC for the service,' a senior BTRC official told New Age.
He said each mobile phone companies will sign separate agreement with the EC while BTRC will have its own agreement with EC for supervision.
'The EC also asked the Bangladesh Bank to ensure that every commercial bank signs separate agreement for using NID database,' he said.
The BTRC will now change the access model according to EC's requirement, he said, adding, 'This will delay the overall process for at least six more months.'
The BTRC in August 2013 got green signal from the EC for accessing the national ID database to verify users' data given by the mobile phone operators in a bid to stop fabricated information in SIM registration.
Since 2012, the mobile companies were supposed to activate a SIM only after confirming the subscriber's identity but because of the lack of NID access the operators cannot verify the information during a SIM registration.
The law enforcement agencies on various occasions requested the BTRC to streamline the SIM registration process but the matter stayed sluggish because of lack of NID access by the mobile operators.
Asked about the issue, EC secretary Sirajul Islam told New Age the decision was taken according to the commission's rule.
'Now the banks and the telecom operators have to sign separate agreements with the EC for verification service. They have to pay for every verification request and an initial amount of around Tk 5 lakh,' he told New Age on Wednesday.
He said the EC will take every step about the NID verification by the private entities according to its law.
Source: New Age