Tripura and Meghalaya, which border Bangladesh, have sought the central government's permission to sell surplus electricity generated in the states to the neighbouring country.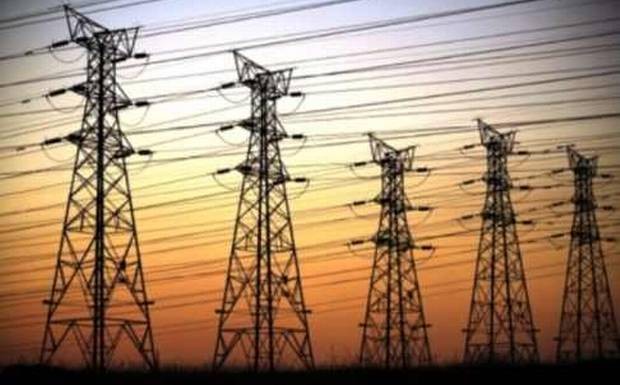 The two states sought permission from union Power Minister Piyush Goyal during the two-day conference of state power ministers and power secretaries that ended here on Friday.
The conference was organized to discuss the policy matters aimed at achieving the Narendra Modi government's target of 24 hours electricity to all households in the country within 2019.
Tripura Power Minister Manik Dey, noting Bangladesh was interested in purchasing power from Pallatana (gas based) project in the state, sought permission for the Tripura State Electricity Corporation Limited to sell 100 MW power to Bangladesh.
"Construction of transmission line has already been undertaken and is expected to be ready by 2015," he said at the conference.
"The distribution companies are forced to do inter-state sale due to seasonal variation of demand and supply. Surplus power is available during monsoon due to high generation from hydro projects and in winter due to less demand. But this inter-state sale of the surplus power causes loss to the companies due to high transmission charges, Dey said.
Pallatana and Monarchas are major gas-based power projects while the state has hydro electricity project such as Gomuti hydel project.
The Tripura minister said balancing of demand and supply variation during monsoon and winter could not be done given the fact that the gas-based projects were must run plants as per the minimum guarantee off take clause.
Meghalaya Power Minister Clement R. Marak meanwhile suggested selling power to neighbouring Bangladesh as power generation in the state during monsoon exceeded its demand.
"However, excess power cannot be transmitted out to rest of the country due to transmission constraints in the chicken neck corridor (Siliguri in Bengal) connecting the region. In order to maximise power generation and derive maximum benefit during monsoon, it is proposed to market the excess power to Bangladesh which has high demand of power," he said.
Noting Bangladesh has objected to construction of power projects in the rivers in Meghalaya, but with the power sale proposal, it may not oppose the construction since power generated from these projects will also benefit the country, Marak said.
The plea for export nods from the two states came even as other states of region such as Assam, Nagaland and Mizoram expressed concern over shorta ge of power and sought the central assistance in meeting their rising demand for electricity.
Goyal said the central government would invest Rs 10,000 crore to augment the transmission network in eight states of the northeast including Sikkim.
Source: bdnews24