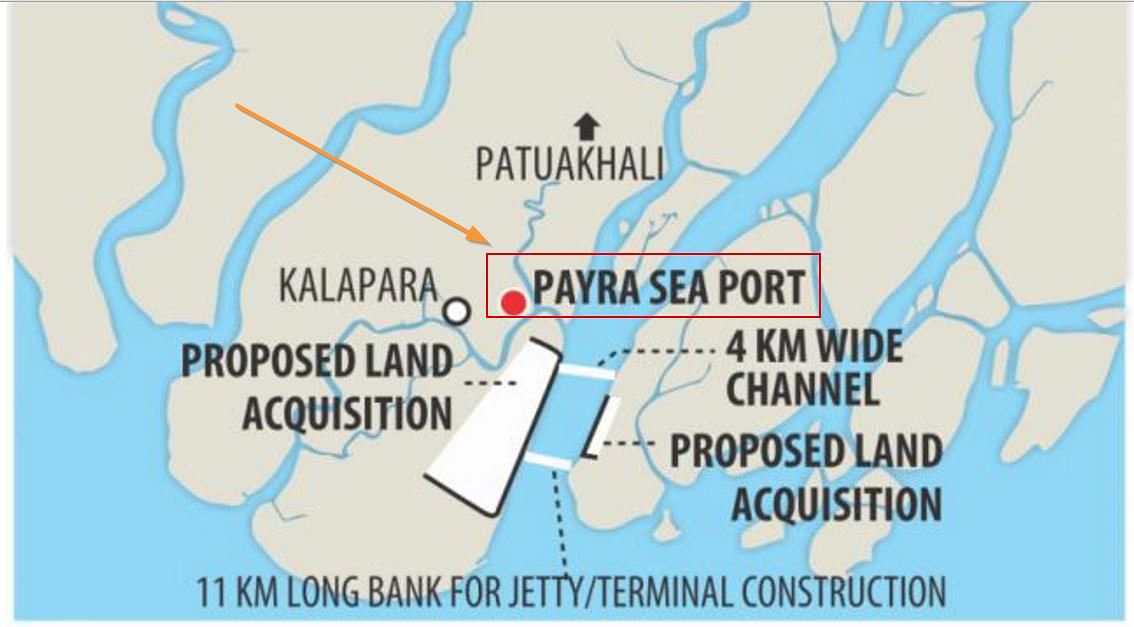 The Payra Porth Authority is going to receive the first ever credit equivalent to Tk 54.17 billion (Tk 5,417 crore) from the Bangladesh Infrastructure Development Fund (BIFD).
A tripartite deal was signed among the Finance Division, Payra Port Authority and Sonali Bank on Monday. The credit would be disbursed in euros, the single currency of the European Union, finance ministry said in a circular.
Prime minister Sheikh Hasina virtually inaugurated the BIDF on Monday, aiming to finance different development projects including for the power and port sectors with the foreign exchange reserves.
Finance minister AHM Mustafa Kamal, state minister for shipping Khalid Mahmud Chowdhury, Bangladesh Bank governor Fazle Kabir, finance secretary Abdur Rouf Talukder and Payra Port Authority chairman commodore Humayun Kallol, among others, were present during the inauguration programme moderated by PM's principal secretary Ahmad Kaikaus.
Citing that the Chittagong Port had reached the limits of its capacity, the PM said development of the country's third sea port (Payra) is crucial to manage the country's growing foreign trade. It has been estimated that traffic of the container-laden cargo ships across the Bangladeshi ports would be double by 2050.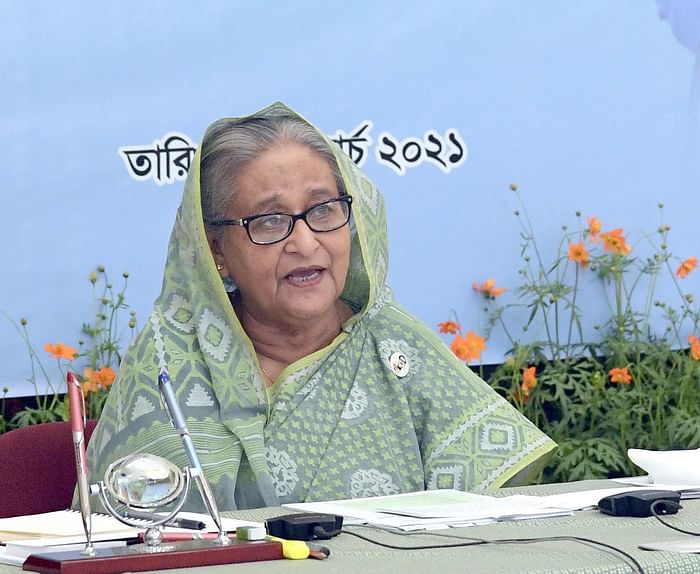 In 2013, the government initiated development of the Payra Port on the banks of Rabnabad channel in Patuakhali. This is among the high priority projects of the incumbent government.
The credit from BIFD would be spent as capital as well as maintenance dredging in the channel. Experts have said that dredging would deepen the channel bed up to 10.5 metres and facilitate navigability to make room for vessels. The port is supposed to add a new dimension to foreign trade of Bangladesh and create employment for the poor communities in the south.
Finance division sources said that Sonali Bank will disburse the credit to the Payra Port Authority in 11 installments in the next 10 years. The first installment will be paid in May.
The Payra Port Authority has to repay the loan in 40 installments between 2031 and 2041 including a grace period of three years at two per cent interest (one per cent for the Bangladesh Bank and the rest for the Sonali Bank).
Finance minister AHM Mustafa Kamal lauded the PM's initiatives to allow effective investment of surplus foreign currency reserve in the country's development projects.
*This report appeared in the print and online editions of Prothom Alo and has been rewritten for the English edition by Sadiqur Rahman