The Iranian port of Chabahar processed a maiden shipment of wheat from India's western seaport of Kandla to Afghanistan on Sunday.
Chabahar port lies outside the Persian Gulf on the Gulf of Oman and can be easily accessed from India's western coast. The wheat shipment has therefore bypassed Pakistan – Pakistan earlier refused India trade access to Afghanistan via its territory. The consignment will be transported overland to Afghanistan from Chabahar.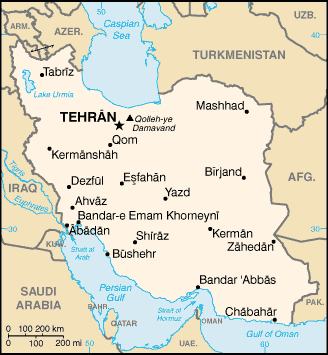 The shipment is a part of commitment made by India to supply 1.1 million tons of wheat for free to the people of Afghanistan and is the first shipment to Afghanistan through the Chabahar port since the Trilateral Agreement on Establishment of International Transport and Transit Corridor was signed during a visit to Iran by Indian Prime Minister Narendra Modi in May 2016. At the time, Modi was the first Indian prime minister to visit Iran in 15 years, and he pledged up to $500 million to develop and operate two terminals at Chabahar port as part of a trilateral engagement between India, Iran and Afghanistan.
The use of Chabahar port is seen as a major boost to India's efforts to connect with Central Asia and Russia, and it could facilitate Indian imports of iron ore, sugar and rice as well as crude oil from Iran.
Indian External Affairs Minister Sushma Swaraj that the shipment would spur an unhindered flow of commerce and trade throughout the region. "I believe that this is the starting point of our journey to realize the full spectrum of connectivity — from culture to commerce, from traditions to technology, from investments to IT, from services to strategy and from people to politics," she said.
India's development of Chabahar port has been seen as a move to counter China's presence in the Arabian Sea. China is working with Pakistan to develop Gwadar port which is less than 100 nautical miles from Chabahar by road.
Credit: MarEx 2017-10-29