The BNP has been functioning with a truncated committee for four years in the port city of Chittagong, the country's most politically significant place next to capital Dhaka.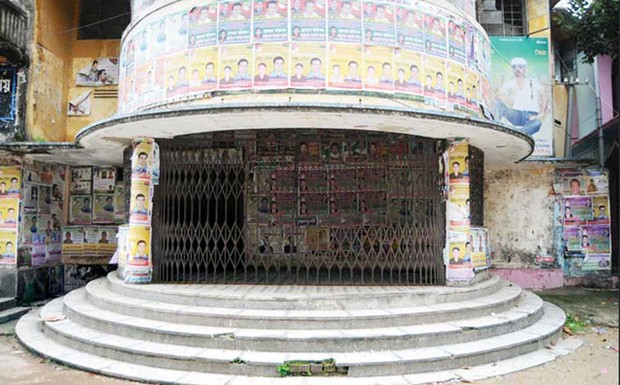 Rival groups clashed at a meeting of the BNP's Chittagong Metropolitan Unit in Dec 16, 2009. A few days later, on Dec 21, a committee was formed with Amir Khasru Mahmud Chowdhury as chairman and Dr Shahadat Hossain as general secretary.
The party central committee instructed the new unit to swiftly fill in all the blanks. According to the party charter, the committee, having a two-year term, must not have over 101 members. But so far, only Abu Sufian and Shamsul Alam have been added as vice chairmen.
Committee leaders claim the limbo was due to the BNP's anti-government campaign and the government's subsequent tough measures.
But they hoped to form the full committee soon after Eid-ul-Fitr and intensify the BNP's anti-government agitation.
Grassroots BNP workers believe their programmes in Chittagong, including last year's campaign to topple the government, had failed due to several reasons.
Besides, a number of 'dedicated' leaders had turned 'inactive' after being left out of the committee, they claimed.
BNP Chairperson Khaleda Zia, meanwhile, said the government would be targeted with 'tougher' agitations after Eid, but her party workers are not so sure about their 'success' in Chittagong in the absence of a full party committee.
"We'll form the full committee right after Eid," said senior BNP leader Amir Khasru Mahmud Chowdhury. "The BNP will then work with its allies in Chittagong to make the movement a success."
When asked why the party had delayed giving its Chittagong committee full shape, he said, "We began campaigning against the government right after our committee was formed in 2009. We had to then face the government's wrath… There are no other reasons."
"There is no word that can describe the torture suffered by our leaders. Some of us are still staying away from home," said the head of BNP's Chittagong unit.
The committee's senior vice-chairman Abu Sufian, however, said the BNP had 'strong' ward committees and an equally strong organisation in the city even without a full committee.
But some leaders said on condition of anonymity that ward-level leaders had been denied positions in the city committee despite their tireless effort to implement party programmes.
Source: bdnews24