Jewellers have decided to cut the prices of gold by Tk 1,516 per bhori (11.664 grams), after the prices went up five times this year only.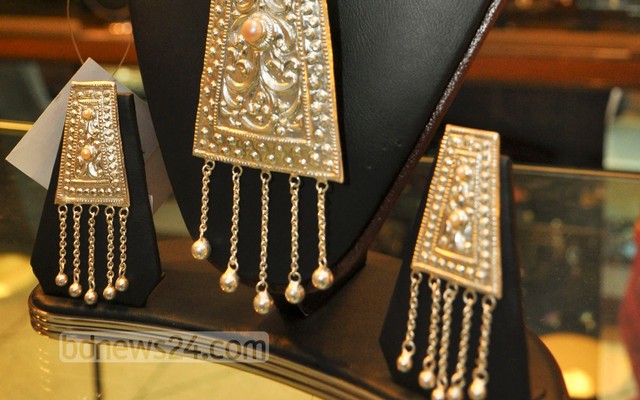 Bangladesh Jewellers' Association (BJS) in a media statement on Sunday made the announcement and said the new rates will be effective from Tuesday.
BJS General Secretary Enamul Haque Khan told bdnews24.com the prices of the precious yellow metal in the local market have been adjusted to the slide in the international market.
Gold prices were hiked by Tk 1,225 a bhori every time in the last five phases when the global prices rose . The last time prices were raised was on May 6.
After the latest drop, a bhori of 22-carat or best quality gold will now cost Tk 45,898. But it will can be had for Tk 47,415 per bhori until Monday.
The BJS said the prices of other variety of gold have also been reduced by Tk 1,516 per bhori.
Source: bdnews24