Family groups not only dominating the bank boards but also posing risk to banking sector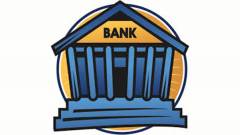 The four private banks' authorities have long been violating the bank company act, putting their family members on the board of directors.
According to the bank company act, 2013, one year after the amended law came into effect in July 2013, the banks' board cannot comprise more than two members of a single family.
The time line, however, expired on July 22, but the four banks still continue their dominion over the board of directors with their family members at the helm.
The banks include National Bank, Premier Bank, The City Bank and First Security Islami Bank.
Bangladesh Bank yesterday sent letters to those banks' authorities, asking them to comply with the bank company act within the seven working days.
"We have instructed the four banks to comply with the act," said Saiful Islam, deputy general manager,  Banking Regulation and Policy Department under the central bank.
Of the four, National Bank board of directors was dominated by Sikder family while Premier Bank by Iqbal family, First Security by S Alam family and the City Bank by Deen Mohammad family members.
Earlier, the central bank alerted the four banks several times for compliance with the act, but to no avail, said a senior executive of Bangladesh Bank.
He said the family groups of four banks' authorities not only dominated the respective bank boards but also posing risk to banking sector by owing  huge loans, violating rules.
The financial health of National bank has already deteriorated in the wake of alleged irregularities committed by Sikder Group.
National Bank Managing Director Shafiqur Rahman has recently resigned over the pressure of Sikder family, taking blame that he helped the central bank find out irregularities gripping the bank.
Bangladesh Bank in its recent investigation detected huge irregularities in loan disbursement of First Security Islami Bank.
The scams took place allegedly with the support of the bank's board members. The central bank has also set time for the bank to recover the loans, said a senior executive of Bangladesh Bank.
S Alam Group not only dominated its own bank but also banking sector, the official said, adding that the group holds a loan of above Tk7,000 crore to around 16 banks.
Maximum loans were taken, exceeding the single borrower exposure limit.
As a result the group is considered risky as a borrower in the banking sector. The central bank, however, asked several banks including four state-owned banks to bring down the loan, held by the S Alam group, within the limit to curb the risk for banking sector.
Source: Dhaka Tribune