The three of them belong to three different generations. But there are many things that tie them together. They are all incredibly successful, famed actors: Shomi Kaiser is an accomplished artist with a world of experience and wisdom, Aupee Karim is a seasoned actor with a keen eye on the new generation whilst Nusrat Imrose Tisha is a relatively newer to the scene and rose to fame with her breathtaking performances in several dramas and movies. Star Showbiz recently had a conversation with these three influential, inspiring women – discussing the challenges of the television industry, their careers outside acting and braving the media and the world at large as an independent woman.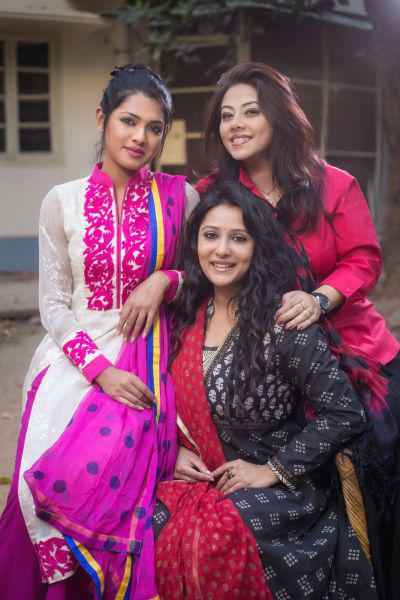 Overload 
TV channels nowadays
Aupee Karim (AK): Shomi Kaiser is lucky in the sense that during her time, there was just one channel. Now there are so many! I am not complaining just about the loads of advertisements. Most TV dramas nowadays do not have an interesting story to tell and the acting is also quite sub-par. You can't sit in front of the TV just like that.
Shomi Kaiser (SK): It's true that I starting working in television during a golden period, when there were terrific actors like Suborna Mustafa, Asaduzzaman Noor and Aly Zaker. At that time, acting was not really considered as a viable career option.
Now, with so many channels and everything, I believe a group of people, who are not properly trained or skilled in acting or working in media, or who do not take it as an art form and sees just the materialistic aspect of it, has entered the scene.
Nevertheless, I still think that we do have a talented group of directors and technicians. But in terms of the depth in script, I think it still needs a lot of improvement. I had recently gone through a few scripts since I wanted to do some work, but none of them really appealed to me.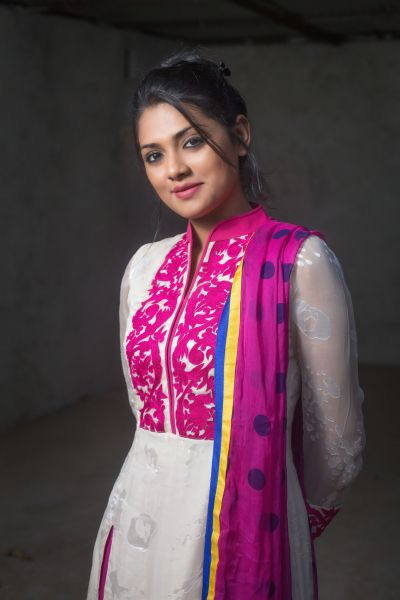 Nusrat Imrose Tisha
Nusrat Imrose Tisha (NIT): The audience is shunning away from watching our dramas and serials. The sheer amount of adverts is severely affecting viewership.
It is equally true that people seek out good television dramas. For example, there have been instances when someone came up to me and said that when he was watching my drama on television, there were so many ads that he eventually forgot which channel it was aired on. Later on, he went to YouTube to watch it. This means that people do want to watch our programs if they are worthwhile.
Storytelling needs to be improved, and so does the acting. These days, there seems to be a lot of heroes and heroines but very few actors and actresses!
Shomi Kaiser
The art of juggling 
Careers beyond acting 
AK: As an architect, when I am pitching my work to a potential client, many people think that I will have some leeway due to being an actor and a familiar face. Also, many might have the perception that I won't give my 100 percent since I will be busy with media-related works. These are completely false. But yes, from the academic side, things look much better, since people see me in lectures, seminars and workshops all the time.
SK: I agree with Aupee. I face similar hurdles as a businesswoman running an advertising firm. To show that I am actually serious about this profession and that I am capable enough – even though I graduated from marketing – I sacrificed acting to a large extent. People think that being a celebrity helps in bringing new business; this is so not the case.
NIT: I am thinking of starting a business. I love acting very much. But I've decided that I will restrict the number of acting projects. Whichever role I undertake, I will give my best and the audience would consider my works as exclusive. This is my strategy. So, I need a business to support myself financially – to pay the bills and survive. I have always been an independent woman.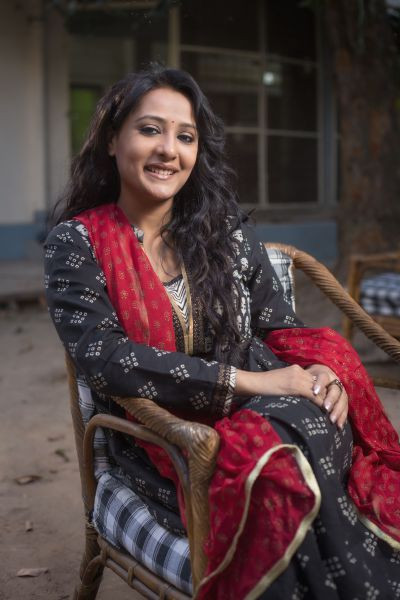 Aupee Karim
Heed the wise
Some good rules to live by
AK: Education – and I mean formal education here – is very important. It really puts you on firm ground. I might lose everything one day, but the academic degrees I have attained will stay with me forever.
When I am truly my own self, nobody has ever complained. But whenever I tried to imitate someone else, thinking that something is expected out of me or that it will create a better impression, it seemed to have backfired. Don't become over-conscious. I'm not just saying this as a woman. Regardless of gender, my advice to all would be to always be you no matter what.
SK: It is great that nowadays women in our country have become much more empowered. But we still live in a male dominated society. A woman must not suffer from identity crisis. Find out who you are at heart, and always be true to that person.
Groom yourself so that you can face the challenges life is going to throw at you. And particularly to women, I'd say this: there is no need to constantly try to prove yourself to the world.
NIT: I am very lucky: my family is incredibly supportive of what I do. In fact, if they see my idle for some days, they nudge me and ask what's wrong with me.
And my suggestion to everyone out there is that, be patient. Take one step at a time. It all depends on your thinking: if you want to make your life beautiful, it'll happen. It all depends on you.
Catch the uncut version of Showbiz's Cover Interview and more on Radio Shadhin 92.4 FM Every Saturday, 11 PM onwards.
By M H Haider
source: The Daily Star