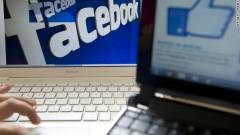 Though the decision to temporarily close Facebook was just due to security concerns, it comes as a blow to a rapidly growing business based on the popular social media site in Bangladesh.
An estimate shows that the Facebook-based business in the country is counting a loss of Tk2 crore daily after the closure which began following Wednesday's war crimes verdicts by the Supreme Court.
The e-commerce sales also suffered a 25% decline because of Facebook halt and Internet service disruptions, according to the market insiders.
After the appeal review decisions on Wednesday against the war criminals, the telecom regularor BTRC asked mobile phone operators and Internet service providers to stop the Internet service immediately.
However, the Internet service was later restored, though with slow speed, but the Facebook has remained closed. It's not clear when the site will be made operational again.
After the government order, International Internet Gateway (IIGs) also shut down online messaging, WhatsApp and Viber. They will be out of service until further order, officials said.
In e-commerce terminology, Facebook commerce or F-commerce, is a strategy that focuses on developing or designing e-commerce contents and storefront sites within the social networking site.
According to a study, e-commerce and F-commerce business amount to over TK200 crore per month. Thirty percent of e-commerce business is based on Facebook, it says.
In Bangladesh, more than 10m people are active Facebook users and the number is on the rise.
Enterpreneurs and investors think Facebook, the world's largest social networking site, is one of the best platforms to expand the reaches of any start-up business in Bangladesh.
They criticised the government's decision and said it was not necessary to tackle security issues.
"It's a huge loss for e-commerce business, especially the Facebook commerce," said Rezwanul Haque Jami, acting general secretary of E-commerce Association of Bangladesh (ECAB).
He said over 2,500 people are involved with Facebook-based business while the e-commerce also use the site to conduct products campaign.
Uttam Kumar Paul, general secretary of Bangladesh Association of Software and Information Services (BASIS), however, symphatised with the government in the decision.
"The government is ICT-friendly, but there was no alternative and the government had to shut down the social media site, even though the Facebook commerce is in trouble." He hoped the crisis would end soon.
Saimum Hossain, co-founder of the Geeky Social Advantage, said the concept of Facebook commerce is real and it's the gateway to a larger platform which is e-commerce. "For a country like Bangladesh, which has an increasing number of 'neitzen' (people present in the Internet), the sky is the limit for Facebook commerce."
Source: Dhaka Tribune