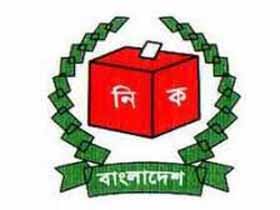 Election Commission (EC) has served show cause notices on 39 probable candidates, including a mayoral candidate, for their alleged involvement in breaching code conduct of the elections to Dhaka (south and north) City Corporations.
Returning officers (ROs) of Dhaka South City Corporation (DSCC) and Dhaka North City Corporation (DNCC) issued the show cause notices to one mayoral candidate and 38 councilor candidates both for general and reserved seats on Friday.
"They have been asked to reply to the show cause notices within 48 hours as they reportedly violated the rules of election," DSCC returning officer Mihir Sarwar Morshed told BSS.
The show casue notices were served against a total of 63 candidates in last 9 days after the announcement of city polls schedule, he added.
Meanwhile, returning officer of DNCC Md Shah Alam said EC served show cause notices to 16 candidates for the upcoming DCCs polls scheduled to be held on April 28.
Source: Dhaka Tribune