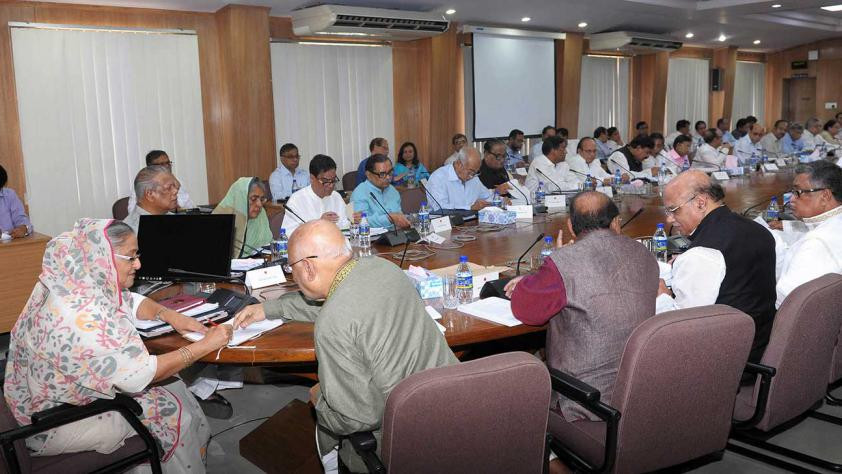 The cabinet today endorsed the draft of the proposed change to money laundering prevention law with a provision of double punishment for offenders.
The decision was taken in a regular cabinet meeting chaired by Prime Minister Sheikh Hasina.
According to the proposed change in the law,Bangladesh Financial Intelligence Unit (BFIU) will investigate the money laundering cases.
The government will appoint the chief executive and deputy chief executive of BFIU on a full-time basis. Officials of Bangladesh Bank will work for the unit on deputation, as per the proposed law.
As per law, banks, financial institutions, stock exchanges, and other organisations involved in financial dealings send information to the BFIU about any suspicious transactions. Information about transactions by ministers, lawmakers and other high-profile people is also sent to the BFIU.
The intelligence unit analyses the information, take punitive action against irregularities and in some cases, forward transaction data to other organisations, including the ACC.
The cabinet also approved a proposal for the Anti-Corruption Commission (amendment) Act as it is related to the money laundering amendment act.
According to the ACC act, cabinet secretary said that the anti-graft body will investigate only the cases which would be filed on charge of bribery and corruption.
Source: The Daily Star