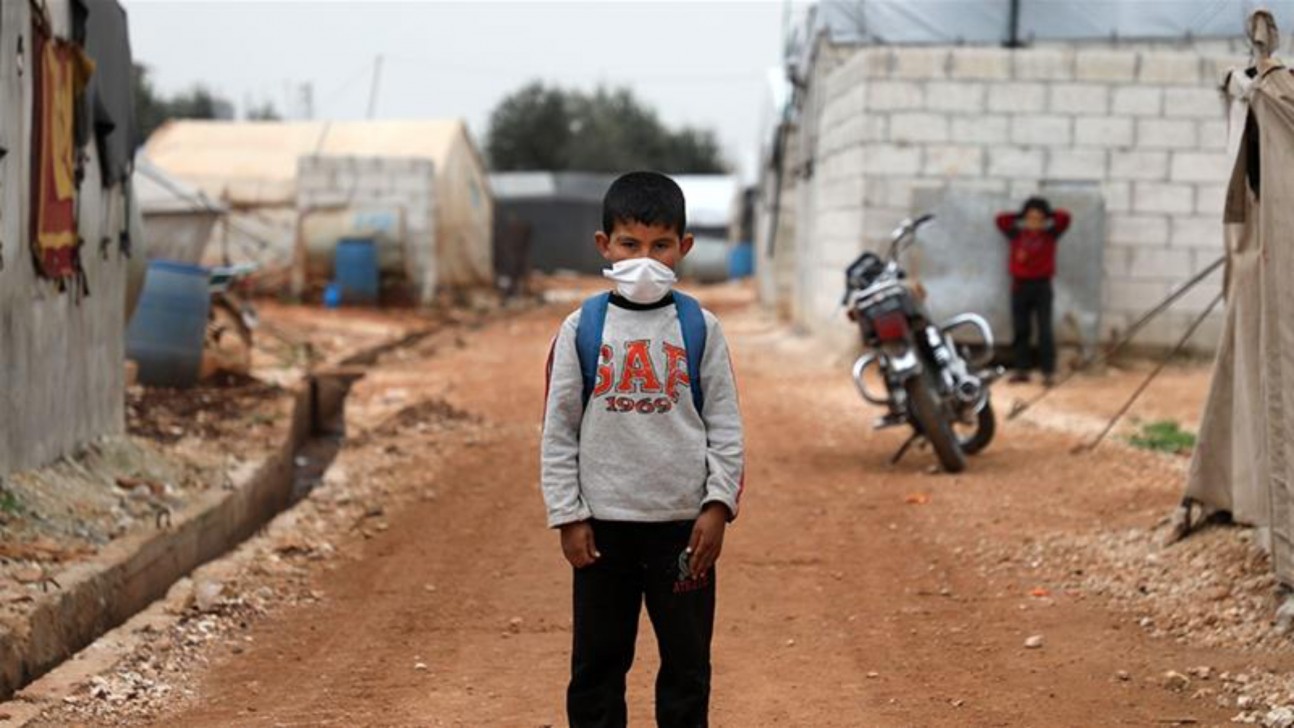 Wars and epide-mics make the perfect bedfellows. Wars create the perfect wombs where murky diseases can gestate and then combust, wiping out entire populations as they spread around the world. While infectious diseases are democratic in nature—they do not discriminate between their victims based on their social or financial status—the worst hit is usually taken by the displaced who are more susceptible to catching the attention of these grim reapers: forced to live in sub-human conditions, often without food, water and access to basic sanitation facilities—malnourished or undernourished, with their immune systems compromised.
According to a study titled, "Conflict and Emerging Infectious Diseases", authors Michelle Gayer, Dominique Legros, Pierre Formenty and Maire A Connolly argue that "Conflict may lead to the displacement of large populations into temporary settlements or camps with overcrowding and rudimentary shelters, inadequate safe water and sanitation, and increased exposure to disease vectors during the acute phase of the emergency. In protracted and post-conflict situations, populations may have high rates of illness and mortality due to breakdown of health systems, flight of trained staff, failure of existing disease control programs, and destroyed infrastructure . . . These conditions, which are encountered during or after war and conflict, favor emergence of infectious diseases."
At the time of writing, covid-19 has claimed 37,831 lives worldwide, according to Worldometer, and 786,459 people across 199 countries and territories continue to battle this pandemic. As per UNHCR data, there are currently 70.8 million displaced people around the world, of whom 41.3 million are internally displaced and 25.9 million are refugees, including the 1.1 million Rohingya refugees living in Cox's Bazar.
In view of this reality, the current UN Secretary-General António Guterres' call to stop wars to fight Covid-19 together—"I am calling for an immediate global ceasefire in all corners of the world. It is time to put armed conflict on lockdown and focus together on the true fight of our lives" —comes as no surprise.
When a host is infected by a super-spreader like Covid-19, they turn into a mobile carrier of the virus, spreading it among others through various means, especially where distancing or isolation is difficult.
The north-western Syrian province of Idlib, for instance, makes for an ideal breeding for the ravaging Covid-19. The area hosts more than three million people, 1.5 of whom are estimated to be displaced, thanks to the nine-year-long bloody civil war.
The long standing war in the country has not only uprooted people; it has significantly destroyed the infrastructure of the country and damaged its public service facilities, including its healthcare system—once considered to be one of the best in the region. And things have gotten worse for the people of Idlib since fresh attacks by the Russian-backed Syrian government started from December 2019, in an attempt to retake control of the area from rebel forces.
With nine confirmed cases of Covid-19 in the country and one death, health workers and medical professionals working in Idlib are now more worried than ever about the potential spread of the disease, especially among those living in camps.
"If we face this situation here, I think it will be endless," said Mohamed Twaish, a field coordinator for Relief Experts Association, a humanitarian organisation working in Idlib province, while talking to Betsy Joles for a report published by Vox. According to Joles, "Fear that the virus is already festering has been growing for weeks among humanitarian organisations in Syria's northwest, where the capacity of health care facilities to test and monitor suspected coronavirus cases is especially limited."
Caught in the middle of the infighting between Turkey-backed rebels and the Russia-backed Assad regime, and in the middle of nowhere, the prospects of Idlib residents to combat the disease look pretty grim. Amid apprehensions that the disease might already be lurking in the dark alleys of war-torn Idlib, the residents can only pray that this time they will be spared the excruciating pain of death, loves lost and dreams of a better life shattered forever.
Only recently, the World Health Organization (WHO) has decided to send over 2,000 test kits to Idlib, and it is the least that they can do for the helpless displaced. But the question remains, in an overcrowded area of three million people, where social distancing, let alone isolation is almost impossible, will test kits be sufficient?
The WHO has also suggested that three hospitals with intensive care units have been turned into isolation units equipped with ventilators. They have also mobilised nearly 1,000 healthcare workers and are expecting delivery of protective gear, including 10,000 surgical masks and 500 respirator masks.
With other organisations, including Early Warning and Alert Response Network (EWARN) and Médecins Sans Frontières (MSF) sending more test kits and hygiene packages, the only consolation is that some of these ill-fated Syrians might be saved from the dark clutch of Covid-19, if not all of them. If hospitals in developed countries like the UK and US grapple to get the situation under control, one can only imagine what it would be like in Syria if there is a Covid-19 outbreak.
And then there is the irony of the UN Secretary-General's call to end wars to fight Covid-19 together. As if the world needs a disease to end all these meaningless, futile wars.
But it is amidst fire, fury and follies we live and we die, be it in sparsely planned cities or cramped camps and dark alleys. It is how it is, how it has been, and based on available objective evidence, how it will continue to be. The question: does it have to be, remains just wide-eyed naiveté.
Perhaps we do need a massive jolt to the system to break this cycle of eternal returns after all.
Tasneem Tayeb is a columnist for The Daily Star. Her Twitter handle is: @TayebTasneem.
Source: The Daily Star