One of the probe committees investigating the snatching of high-profile convicted militants from a prison van has submitted its report.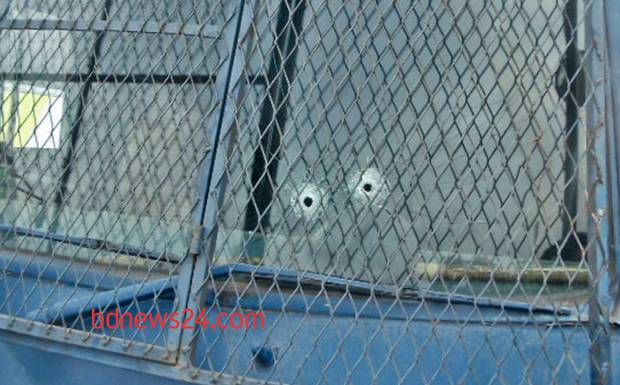 "We have received the report but I am yet to read it," Home Secretary CQK Mustaq Ahmed told the media on Sunday.
Two committees have been formed over the incident – one by the Ministry of Home Affairs and the other by the police.
The four-member enquiry panel of the ministry, headed by its Additional Secretary Nazim Uddin Chowdhury, submitted its findings on Sunday.
Chowdhury, however, declined to comment.
"I won't say anything on this," he said while replying queries from the press.
The committee's other members are DIG (Dhaka Range) SM Mahfuzul Haque Nuruzzaman, DIG Prisons (Headquarters) Tipu Sultan and home ministry Deputy Secretary Khairul Kabir Menon.
In a Hollywood style hold-up, a large group of masked gunmen had intercepted a prison van, opened fire on police, killed a policeman, and snatched away three convicts on Feb 23 at Trishal Upazila in Mymensingh.
The three – Salauddin Salehin alias Sunny, Raqibul Hasan alias Hafez Mahmud, Jahidul Islam alias Bomaru Mizan belong to the radical group Jama'atul Mujahideen Bangladesh (JMB). Two of them were on death row while the other one was serving a life-sentence.
Of them, Raqibul was arrested from Tangail within hours of the ambush but died the next morning in a 'gunfight', claimed the police.
Two members of Gazipur police have been already suspended for negligence of duty.
Security at all prisons in the country has been heightened after the attack. Watch on the militants behind bars has also been heightened.
Tk 500,000 has been announced as bounty for each of the two fugitive JMB militants as well as border alert has been raised.
Source: UNBConnect