Chief Justice SK Sinha has pushed for speedy disposal of the death references in the sensational 2013 Narayanganj seven-murder murder case.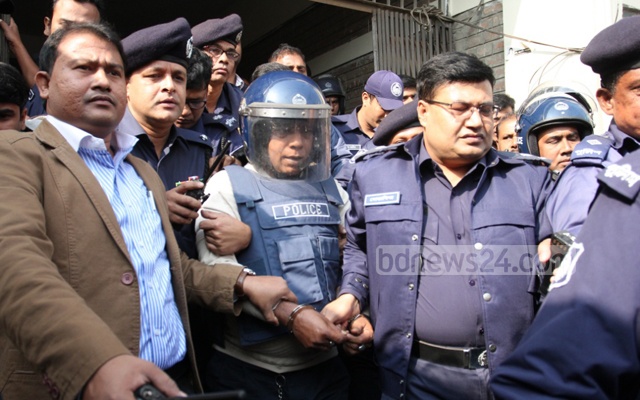 He has asked that the paper book should be prepared on a priority basis for the hearing to commence quickly.
On Jan 16, a trial court condemned as many as 26 to death and nine others with jail terms on varying durations in connection with the 2003 abduction and killing of seven persons.
The murder victims include Narayanganj city corporation councillor Nazrul Islam and senior lawyer Chandan Kumar Sarkar of the local court.
Three former local RAB officials and former Narayanganj City Corporation councillor Nur Hossain are among those to go to the gallows in the case that considered one of the gruesome in country's history.
It was proved in the trial that Nur Hossain paid millions of takas to local commander of the elite RAB force to carry out the murder to eliminate political rivalry. The bodies were later thrown into the nearby river.
In keeping with the legal norms, all death sentence verdicts are sent to the apex court for its ratification.
Those convicted may also move the same court to appeal or challenge the verdict.
A paper book is a systematic record of all legal documents of the lower court verdicts.
Last week, the documents of the trial court verdict reached the High Court.
Court Division Additional Registrar (Trial and Administration) Md Sabbir Fayez said that the documents had been entered as death reference in court records.
On Sunday, he told journalists, "The chief justice has directed the authorities concerned to prepare the paper book of the case on a priority basis for speedy disposal."
The punishment of those involved in the crime has restored mass faith in the judicial process, the chief justice said in a message delivered to mark his second year as the head of the judicial system of the country.
Source: bdnews24