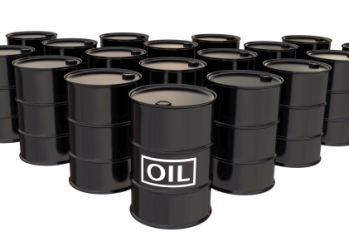 The Cabinet Purchase Committee on Sunday approved an Energy Division's proposal to import 1.3 million metric tonnes of crude petroleum from Saudi Arabia and Abu Dhabi for the current calendar year.
The approval came from a meeting of the Cabinet body held with Finance Minister AMA Muhith in the chair.
Of the bulk petroleum, some 600,000 metric tonnes will be bought from Saudi Arabia's state-owned company Saudi Aramco while the remaining 700,000 mt from Abu Dhabi's National Oil Company — ADNOC.
Saudi Arabia will provide Arabian light crude oil while Abu Dhabi's petroleum Barban crude oil.
After the import, the crude oil will be refined by the state-owned Eastern Refinery for countrywide supply.
Bangladesh has standing agreements for a long time with both Saudi Arabia and Abu Dhabi to import the crude oil. But, every year the contracts need to be renewed by both sides to make those effective for one year import, said Energy Division officials.
Bangladesh annually needs a total of 5.5-6.0 million metric tonnes of petroleum to meet the domestic requirement. Of this, 1.3 million tonnes are crude oil while the rest is refined oil.
The state-owned Bangladesh Petroleum Corporation will import the crude petroleum at an estimated cost of US$ 1.245 billion.
The FOB price of per barrel of crude petroleum was estimated to be at US$ 125.29 during January-June period while US$ 130.29 for the July-December period of the year.
However, the present price of Brent Crude Oil on the international market is about US$ 111 per barrel.
As per the estimated cost, the import of 600,000 metric tonnes of crude oil from Saudi Arabia will cost about US$ 563.55 million (about Tk 4418.26 crore) while 700,000 metroc tonnes crude oil from Abu Dhabi will cost US$ 682.40 million ( about Tk 5,350.04 crore). The total cost is US$ 1.245 billion which is equivalent to Tk 9768.30 crore.
Source: UNBConnect