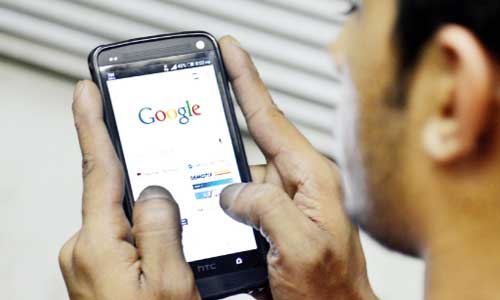 The Cabinet on Monday gave the final approval to the draft 'Development Surcharge and Levy (Imposition and Collection) Bill 2015′ to impose extra levy based on usage of mobile phones.
The Internal Resource Division placed the draft in the weekly cabinet meeting with prime minister Sheikh Hasina in the chair at the secretariat.
'The government will realise annually an estimated amount of Tk 140 crore by imposing 1 per cent surcharge on usage of SIM and RUIM of mobile phone users,' Cabinet Secretary Muhammad Musharraf Hossain Bhuiyan told reporters after the meeting.
The National Board of Revenue earlier prepared the draft bill and sent it to the finance ministry. The revenue board planned to impose levy on talk time only but later included other services for surcharge entitlement.
The amount could go up to Tk 200 crore after inclusion of the other services, according to government officials. The state minister for finance and planning, MA Mannan, said that fund generated from the levy would be spent for improvement of the country's health and education sector.
Currently, mobile users pay 15 per cent VAT for using various mobile services. The country's about 11 crore subscribers spend about Tk 14,000 crore on mobile phones managed by six mobile phone operators, namely, Grameenphone, Robi, Banglalink, Airtel, Citycell and state-owned Teletalk.
The revenue board earlier tried to issue statuary regulatory order to impose the proposed levy in line with the prime minister's announcement in parliament in June 2014. The law ministry, however, vetoed issuance of such order and advised the board to prepare the draft bill. There is no provision in the Finance Act that allows imposition of such surcharge, the law ministry said in its opinion. The revenue board imposed three different surcharges on tobacco products, environment polluting industries and imported mobile handsets by the Finance Act 2014 in the budget for 2014-2015 financial year.
Source: New Age