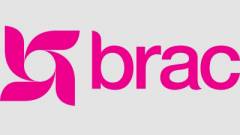 BRAC – the world's largest non-government development organisation – plans to buy 40% stake in IPDC (Industrial Promotion and Development Company), a non-banking financial institution.
In a share purchase agreement last week, IPDC majority shareholder and a Switzerland-based international development agency Aga Khan Fund For Economic Development (AKFED) has signed a deal with BRAC to sell its 40% out of 51% shares in IPDC, said the IPDC in a statement.
Of the 40% shares purchased, BRAC is expected to take control of 25%, its sister concern Ayesha Foundation 10% and RSA Capital 5%.
However, the planned share purchase agreement is subject to the approval of regulatory bodies concerned.
With this agreement, BRAC is set to enter into non-banking business. Currently, it has a number of commercial enterprises that include a dairy and food project and a chain of retail handicraft stores called Aarong.
Under the present shareholding structure of IPDC, the government of Bangladesh holds 21.88%, AKFED 51.05%, public 27.07% stakes in IPDC.
Once the deal is executed after regulatory approval, AKFED stake will come down to 11% in IPDC.
IPDC managing director and CEO Mominul Islam said the agreement will take IPDC to a new height with strong financial footing.
"The company will be able to come up with new products for the development of financial market."
In early 2004, AKFED as part of strategy to strengthen its presence in the financial sector of this region acquired 70% stake in IPDC by purchasing shares from International Finance Corporation (IFC), Commonwealth Development Corporation (CDC) and German Investment and Development Company (DEG).
After being public, AKFED maintains management control of the company by holding 51% shares.
IPDC is the first private sector financial institution of the country established in 1981 by a distinguished group of shareholders namely IFC, DEG, AKFED, CDC and Bangladesh government.
Over the last one week, share price of IPDC has increased by around 12% to more than Tk20 a share on Dhaka Stock Exchange. Yesterday, it declined 0.6%.
Source: Dhaka Tribune