Govt puts country's sovereignty at stake, it alleges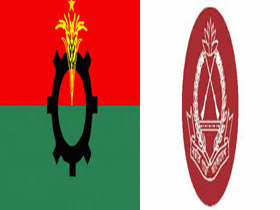 Voicing deep concern over the killing of a Border Guard Bangladesh (BGB) member by Myanmar Border Guard Police (BGP) along Bandarban border, BNP alleged that the government has put the country's sovereignty at stake.
In a statement, BNP acting secretary general Mirza Fakhrul Islam Alamgir termed the killing of BGB Nayek Mizanur Rahman in firing by BGP tantamount to violation of Bangladesh's sovereignty.
He strongly condemned and protested the killing of the BGB member.
"The entire nation has become worried and upset following the incident. Our sovereignty has been made weak and put at stake due to the government's diplomatic failure," the BNP spokesman said.
He further said the borders have remained unprotected because of the current 'illegal' government's indifference to protecting the country's sovereignty.
Fakhrul expressed profound shock over the killing of Mizanur Rahman.
He prayed for salvation of the departed soul and conveyed deep sympathy to the bereaved family members.
Mizan went missing amid indiscriminate firing by the BGP members along the Naikhonchhari border on Wednesday morning.
Later, a BGP officer confirmed that a member of the Border Guard Bangladesh was killed by his unit on Wednesday when a clash broke out between the two sides amid rising tension along the border.
Meanwhile, BGP on Saturday handed over Mizan's body at a flag meeting in Panchhari in Bandarban.
Source: UNBConnect