'Big fish' not being caught: BNP
Nayadiganta English Desk    25 September 2019, 14:03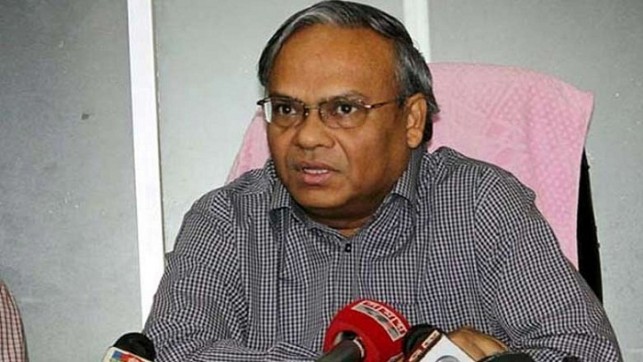 BNP on Wednesday alleged that the government's current drive against gambling and corruption is mere eyewash as no 'major corrupt' person and their godfathers has so far been arrested, UNB reports.
"Whatever is happening now is nothing but eyewash as a few small fish are being caught in the name of so-called purge. Big corrupts still remain out of touch and godfathers are controlling everything," said BNP senior joint secretary general Ruhul Kabir Rizvi.
Speaking at a press conference at BNP's Nayapaltan central office, he also alleged ruling party leaders created banks in their houses, and crores of taka can be recovered from their possessions by arresting them.
He said the 'troves' of illegal money are being discovered every day in the houses of minor leaders of the ruling party, exposing their involvement in widespread corruption. "They've amassed huge money and created troves in their houses by indulging in gambling, casino business, extortion and corruption."
Rizvi said the ruling party leaders have got so much money that they are not finding space to hide the 'ill gotten' fortunes. "Even, they're hiding the money in the houses of their employees."
He alleged that the leaders of Awami League and their associate bodies turned Bangladesh, a predominately Muslim nation, into a country of casinos and gambling. "Their leaders, MPs and bureaucrats are now talking in favour of casinos to justify their activities."
Rizvi criticised the ruling party leaders for accusing BNP of introducing gambling and casino culture in the country, saying they are only trying to shift the blame of their misdeeds onto others. "Blaming BNP for anything bad is their old political habit."
He said Awami League has long been following a policy to blame BNP for their 'big' scandals only to misguide people.
"People don't accept Awami League's falsehood…they laugh at the ruling party instead. BNP has been out of power for over a decade. So, people don't want to hear the allegations against BNP. They want to know what the current government did over the last one decade," Rizvi said.