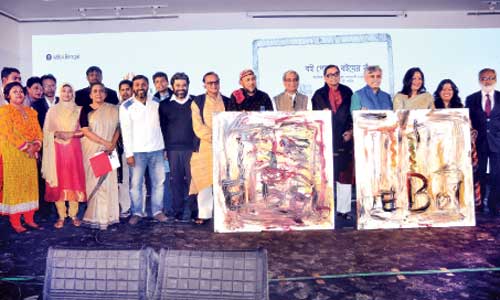 Bengal Publications launched a Bangla e-book platform on Friday to cater to the needs and wants of Bengali literature enthusiasts, not just in the country but all over the world.
Civil aviation and tourism minister Rashed Khan Menon inaugurated the event at the Nalinikanta Bhattasali auditorium of the National Museum in the capital's Shahbagh area on Friday afternoon.
While speaking at the launching ceremony, Abul Hasnat, managing director of Bengal Publications, said that the rapid progress of technology continues to facilitate users and suffice it to say, the world is currently leaning towards a more digital future. Literature has also been placed in the digital world with the rise and popularity of e-books.
He further said that to keep the pace and move forward with the times, the initiative had been taken and literature aficionados can now get their desired reading materials from www.bengaleboi.com.
Writer Anisul Haque and Munize Manzur also delivered speeches on the occasion while popular band Joler Gaan perform at the concluding part of the event.
Blues Communications Ltd had extended their support for the launching of this e-book platform.
Source: New Age