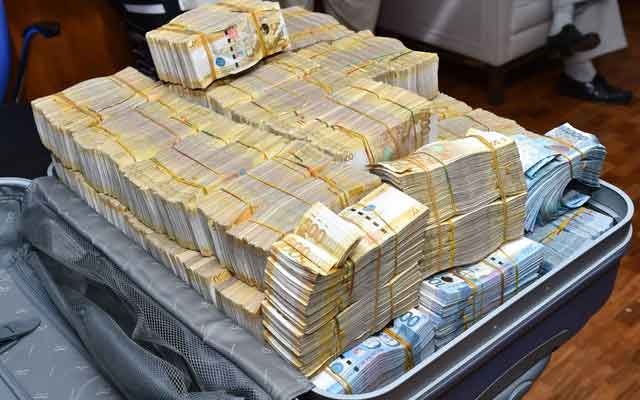 An inter-agency task force formed to recover stolen Bangladesh Bank funds from the Philippines is reviewing legal issues pertaining to both countries.
Bank and Financial Institution Division Secretary Md Eunusur Rahman spoke to journalists about the initiative after a meeting on Thursday.
"Legal advice is needed to return the money from the Philippines. The Attorney General's Office and the Bangladesh Bank have been given the task," he said.
"The two organisations will present at the next meeting the process to be followed in the next meeting," he added.
The government formed a seven-member task force on Apr 13 with representatives from the Prime Minister's Office, the Attorney General's Office, the ministries for foreign and home affairs, and the central bank.
Cyber thieves gave a number of orders to transfer $101 million from Bangladesh Bank's account with the Federal Reserve Bank of New York to Sri Lanka and the Philippines early in February.
The transfer of $20 million to Sri Lanka was halted because the hackers made a spelling mistake in the SWIFT message.
SWIFT or Society for Worldwide Interbank Financial Telecommunication provides a network to enable financial and non-financial institutions transfer money through a 'financial message'.
The remaining $81 million found its way to and beyond the Philippines, which is also investigating the laundering of the fund.
A Filipino senate committee hopes it would be possible to return the 'recoverable' money by June 30.
A court in the Philippines has ordered a freeze of all the accounts related to the heist for 20 days after Filipino anti-money laundering agency AMLC prosecuted Chinese casino junket operator Kim Wong.
His company East Hawaii Leisure, Centurytext Trading owned by Chinese businessman William Go, Rizal Commercial Banking Corp. (RCBC) and Philippine National Bank (PNB) have also been prosecuted.
The Philippine Daily Inquirer has reported Bangladesh government will have to formally enrol in the case as a party to claim the money.
Wong has admitted to receiving a part of the $81 million and already returned around $10 million to the Filipino authorities.
He is expected to return 250 million pesos more.
Wong named two others— Gao Shuhua and Ding Zhize— who, he claimed, facilitated the entry of the stolen $81 million into the Philippines.
Solaire Resort and Casino Manila, which got a part of the $81 million, froze the account of the Ding Group worth 107 million pesos.
It also confiscated another 1.347 million pesos from the rooms of the group's players, say the Inquirer report, adding that Solaire is waiting for a court order to dispose of the money.
Source: Bd news24