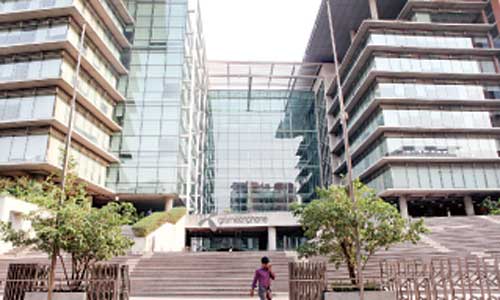 Country's leading mobile phone company Grameenphone has offered voluntary retirement scheme to its employees who have served more than five years in the company.
GP officials said the last date to apply for the VRS is June 15 but the employees who are aged 58 years or older will not be eligible for the scheme.
Employees under three categories, based on the tenure of service, will get the scheme benefit.
They will receive a minimum of 24 basic salaries to a maximum of 70 basic salaries considering their positions, the officials said.
Asked about the matter, GP head of external communication Syed Talat Kamal told New Age that the scheme offered by the company was only voluntary.
'We have opened up the VRS for all permanent employees who are eligible to take it. This is a completely voluntary scheme, and is being offered as an expression of appreciation towards employees who have made valuable contributions to GP and may wish to consider a career outside,' he said,
Currently GP has 3,500 permanent employees and around 1,500 contractual employees.
In February, another operator Banglalink offered a similar scheme to its employees after a protest had broken out following termination of an employee, who was linked to a proposed employees union of Banglalink.
At least 470 employees of BL, the country's second largest mobile phone operator, were laid off in March under the Voluntary Separation Scheme.
Although the company claimed that the VSS was offered as part of a transformation process, Banglalink employees alleged that the management created a situation and force-fed the VSS.
Tension is also mounting among the employees of Airtel, the four largest operator, about the voluntary retirement scheme as the company is in the process of merging with another operator Robi.
The Bangladesh Telecommunication Regulatory Commission, however, made VRS mandatory for completing the merger deal between Robi and Airtel.
Earlier in 2012, GP sacked several hundred employees for cost cutting and the matter went to labour court where it is still pending.
Source: New Age