Asian Development Bank (ADB) has pledged $5 billion in aid to Bangladesh in the next three fiscal years.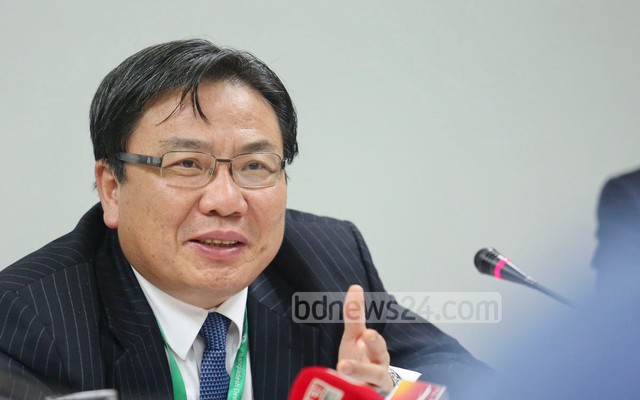 ADB Vice-President Wencai Zhang spoke about the Manila-based organisation's plan on Bangladesh for these in a media call at the end of his Dhaka visit on Sunday.
It was his second visit after November, 2014.
ADB pledged $3 billion for the current three-year plan, with $1.2 billion to be disbursed in the on-going 2015-16 fiscal year.
Zhang came to Dhaka to attend the Bangladesh Development Forum (BDF) meeting. He also met Prime Minister Sheikh Hasina and Finance Minister AMA Muhith.
The ADB official praised Bangladesh for achieving the Millennium Development Goals and the status of lower-middle income country.
He said they had been working with Bangladesh for 42 years and the organisation was happy with the implementation of its projects.
According to Zhang, development of infrastructure is the biggest challenge for Bangladesh.
He said that developing the stock market would bring dynamism in private sector investment.
Source: bdnews24