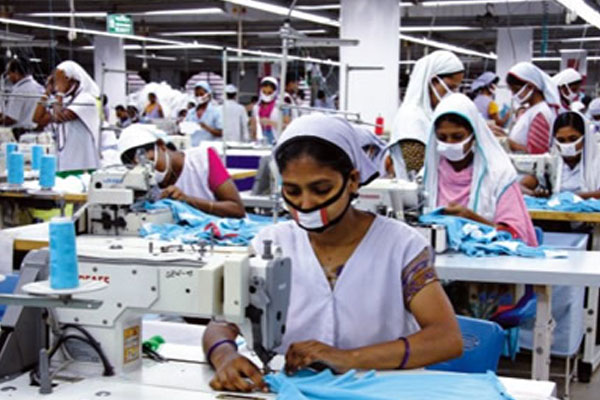 The Accord Foundation, an alliance of global apparel brands, retailers and trade unions, has said it is getting cooperation from Bangladeshi garment industry in its current inspection of factories to find if they are safe enough for workers.
The statement came two days after the country's readymade garment (RMG) exporters said the industry is facing 'tremendous pressure' over the building and workers safety inspection undertaken by Accord and Alliance.
Accord and Alliance are two separate agreements reached by apparel brands, retailers and workers bodies across the world.
Addressing a press conference at a city hotel on Tuesday to announce the completion of its first factory inspection report, Accord officials noted that the factory owners, government and labour bodies are cooperating during the inspection.
Bangladesh Garment Manufacturers and Exporters Association (BGMEA) at a meeting on Sunday alleged that the sector is under tremendous pressure over the safety and compliance issues coming from the Accord and the Alliance.
BGMEA said a group was active in destroying the sector by raising compliance and safety issues.
Asked to comment on this remark, Accord executive director (Bangladesh Operation) Rob Ways said they do not have any experience to suggest that the BGMEA, the government, the workers bodies are raising such complaints.
He said they are inspecting the factories with a lot of cooperation from the factory owners, workers and government agencies and the relations between all the stakeholders are very good.
He also noted that their inspection of 250 more factory buildings will be completed by March this year and the brands will be obliged to support the owners to find finance for the remedial from various sources, if needed.
Accord is not going to give money for the remedial or for the payment of workers' wages up to six months during temporary closure, but the brands related are also obliged to find out sources of finance, if the owners fail on their own accord, he added.
Speaking on the occasion, Accord chief safety inspector Brad Loewen noted that the owners of the inspected factories will require to immediately take up the corrective plan.
Structural concerns related with excessive weight load have been found in all of the factories that the engineers have already inspected, but the remedial in most cases will be minor, he added.
Accord committee member Roy Ramesh Chandra noted that he expects the inspection and the corrective action will be flexible, safe and practical, keeping in mind the interest of the owners and workers.
Source: UNBConnect