3 grenades hurled at law enforcers
Several gunshots heard
Smoke coming out of the house
Cops suspect 2 people inside
20/30 houses in 4km adjacent area evacuated
Rab team enters the house at 9am
Chopper used to monitor situation
Four persons have surrendered to law enforcers who are conducting a raid at a suspected militant hideout in Ashulia of Savar, on the outskirts of Dhaka, since early today.
Law enforcers arrested the four males after they came out of the house one after another following law enforcers' request over loud speakers, Abdul Hakim, Rapid Action Battalion (Rab)-4 Nabinagar camp commander, told journalists around 1:00pm.
Their identity and any info on their involvement with militancy will be known after an interrogation, the Rab commander said.
The four persons do not bear any mark of physical injury, he added.
The members of Rab-4 and local police cordoned off the house in Chaurabari area of Nayarhat village, said Mufti Mahmud Khan, director of Rapid Action Battalion (Rab) legal and media wing.
Earlier around 9:00am, a team of Rab and local police headed by Mufti Mahmud entered the house and asked the people inside the house to surrender.
Meanwhile, several rounds of fresh gunshots were heard around 11:30am, our Savar correspondent reports from the sport.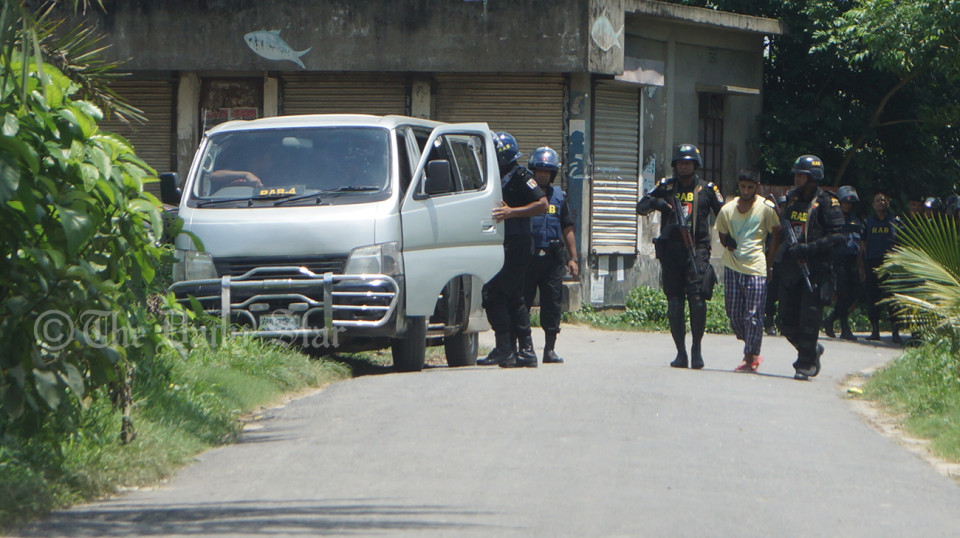 Before entering the single-floor house, Mufti Mahmud told journalists that at least three grenades were hurled from the house targeting the elite force members.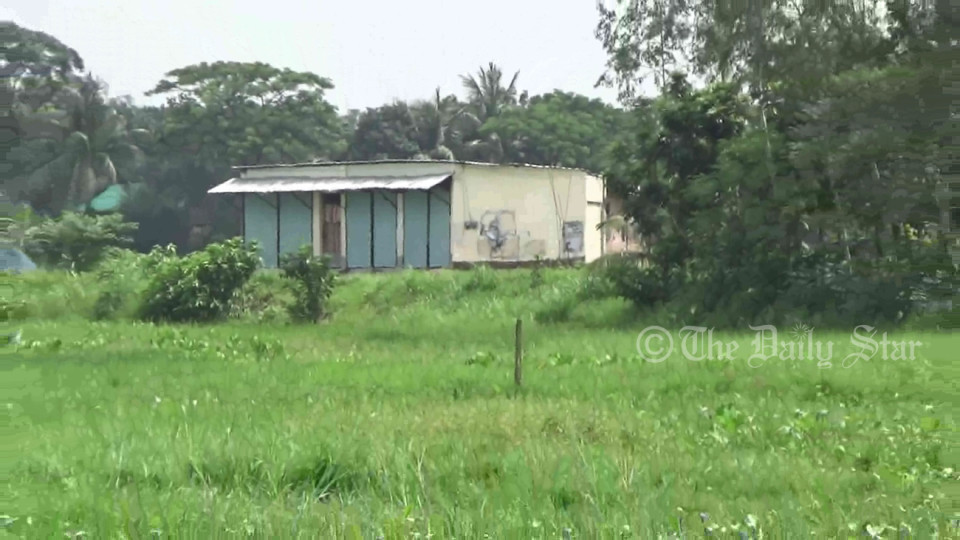 At least 20 to 30 houses were evacuated from the four-kilometre area that have been cordoned off by the law enforcers since 1:00am, said the Rab official who along with his team reached the spot from Dhaka headquarters.
Meanwhile, locals and journalists present at the spot heard several gunshots and also saw smoke coming out of the house.
Source: The Daily Star