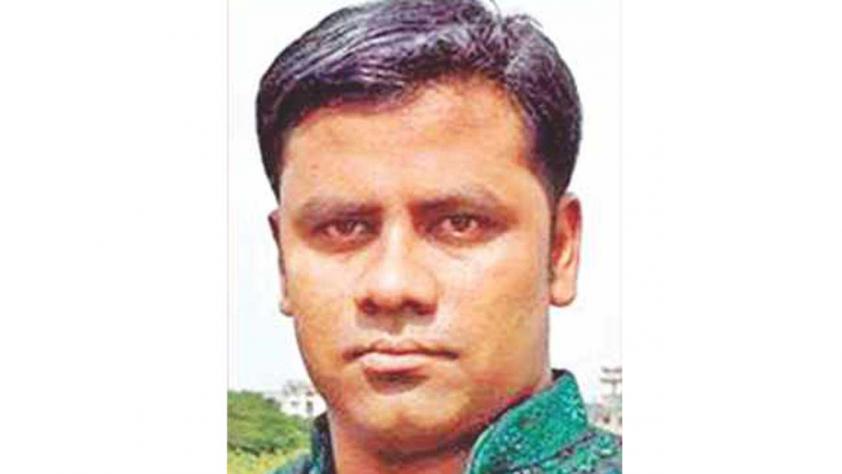 The family of Arzu Miah, a Bangladesh Chhatra League leader accused of killing a teenager and later killed in a "gunfight" with Rab, filed a murder case with a Dhaka court yesterday accusing three Rab officials.
The Rab officials are Lt Col SM Masud Rana, commanding officer of Rab-2; Shahidur Rahman, deputy assistant director of Rab-2's Shia Masjid camp; and Inspector Wahid of the same camp.
Arzu's elder brother Masud Rana in the case filed with the Court of Chief Metropolitan Magistrate, also mentioned one Ratan, a Rab source, and three to four unnamed people.
A magistrate was to pass an order on August 25 whether the murder charges brought against the Rab officials would be taken into cognisance, said court sources.
Contacted, Rab Legal and Media Wing Director Commander Mufti Mahmud Khan said he had heard about the allegation raised before a court against some Rab personnel.
"It is a legal process. It starts and hopefully will end through appropriate legal procedure," he told The Daily Star over the phone yesterday.
Arzu was the prime accused in a case filed with Hazaribagh Police Station in connection with the killing of 16-year-old Raja Miah. Raja was beaten to death allegedly by Arzu and his associates on August 17 over claims that he had stolen a laptop and mobile phones.
Arzu, 28, was killed in what the elite force termed "gunfight" in the capital's Hazaribagh on Tuesday.
Four leaders and activists of the AL and its associated bodies died in "shootouts" with the police and Rab between August 18 and August 21, much to the ruling party's concern.
Awami League senior lawmaker Suranjit Sengupta  criticised the government for the recent "crossfire" incidents saying the killing of people in the name of "crossfire" should not happen in a civilised country.
"It's the government that should say why it is applying crossfire to maintain law and order. These [law and order issues] will have to be tackled through ideals and principles," he said emerging from a meeting of the parliamentary standing committee on law ministry at the Jatiya Sangsad Bhaban.
According to rights body Ain O Salish Kendra, 72 people have died at the hands of law enforcers in "shootouts" in the first six months of this year. At least 25 people were killed in such "gunfights" or "shootouts" between July 1 and August 23, according to reports published in this newspaper.
In the case statement, Arzu's brother Masud said being influenced by a vested quarter, Ratan had delivered information to the accused three Rab officials who, to kill in a planned way, abducted Arzu from in front of Hazaribagh Park around 5:00pm last Monday.
Masud contacted the local police station but could not know his brother's whereabouts. Police later informed him that Arzu was in Rab custody.
Around 8:30 Tuesday morning, his family members learnt from neighbours that Arzu's bullet-riddled body had been found near Shikdar Medical College area.
Masud identified the body at Dhaka Medical College morgue.
He also alleged that when he went to Hazaribagh Police Station, police refused to accept a case or even a general diary regarding the matter.
"We enquired into the incident and found that no gunfight took place. He was abducted and murdered. I want justice," Masud told The Daily Star at his home yesterday.
Local Awami League lawmaker Sheikh Fazle Noor Taposh, also nephew of Prime Minister Sheikh Hasina, lashed out at Rab on Saturday for the deaths of Arzu and other ruling party men in so-called gunfights.
"We will not tolerate killings of our leaders and activists in the name of so-called gunfights and those responsible for the killings will be brought to book," said Taposh, the first from the ruling party to speak out recently over extra-judicial killings and to point a finger at law enforcement agencies.
A local, whishing not to be named, said, "It was an inhuman act to see the way Raja was killed. But the justice could be ensured through legal process."
Meanwhile, Information Minister Hasanul Haq Inu at a programme at the Secretariat said, "Crossfire is not in the policy of the government."
"The government does not have a policy to control a political party through crossfire. No one will be spared," he said, adding that the government would not try or let go a criminal based on the political party he or she was affiliated with.
Source: The Daily Star