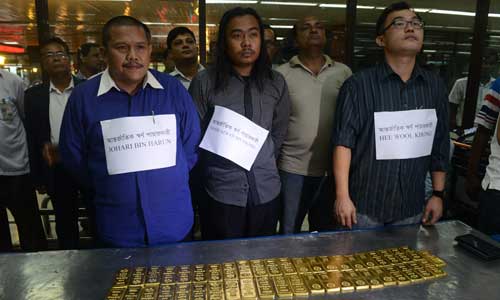 Customs officials arrested three Malaysian nationals along with 45 kilograms of gold from the Hazrat Shahjalal International Airport in the capital on Saturday morning.
Sohel Rahman, joint commissioner of Dhaka Customs House, said the three Malaysian nationals arrived in Dhaka by a flight of Malaysian Airlines from Kuala Lampur around 11:30am, United News of Bangladesh reports.
Acting on a tip-off, a team of the customs officials challenged them while they were crossing the customs hall of the airport and recovered the gold after searching them.
Source: New Age