Some 12 army, BGB personnel receive injuries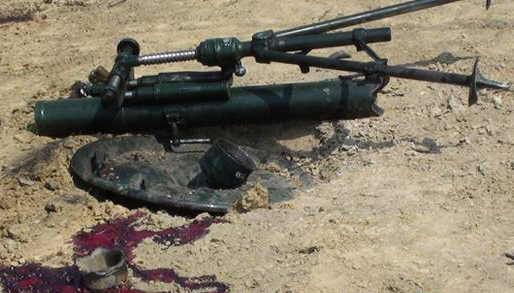 Two army personnel and three members of Border Guard Bangladesh (BGB) have been killed as a mortar shell went off accidentally during training in the Ghatail cantonment of Tangail on Wednesday.
The deceased army personnel are identified as Senior Warrant Officer Manjur ( 4 East Bengal) and Senior Warrant Officer Perveez (20 East Bengal) while the BGB men are Sipahi Abu Sufian (3 BGB), Shipahi Ekram (3 BGB) and Lance Corporal Mohammad Ali (3 BGB).
An ISPR official and a BGB headquarters spokesperson confirmed the news to the Dhaka Tribune.
They said at least 12 more army and BGB personnel were injured in the incident. Of the injured, seven were shifted to Combined Military Hospital (CMH), in Dhaka.
Ghatail police station Officer-in-Charge Fazlul Kabir told the Dhaka Tribune: "The accident took place during BGB firing training at Maidhairchala army field firing range of Shaheed Salahuddin Cantonment around 11:45am."
Source: Dhaka Tribune