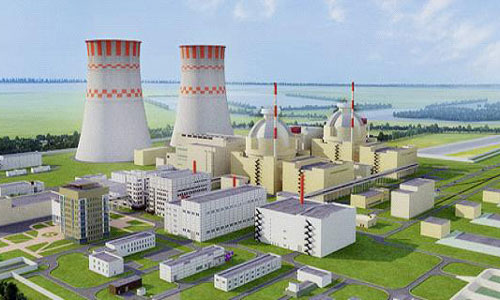 Dhaka and Moscow on Tuesday finalised the biggest ever investment project in Bangladesh of $12.65 billion by initialing the general contract for construction, commission and operation of the proposed Rooppur Nuclear Power Plant in Pabna.
Russia would provide 90 per cent of the credit at 1.75 per cent interest plus London Interbank Offered Rate, said science and technology minister Yeafesh Osman. Bangladesh would need to pay back in 28 years with a 10-year grace period.
The deal was initialed between Bangladesh Atomic Energy Commission and Atomostroyexport, a contractor appointed by Russian state atomic corporation Rosatom, in presence of science and technology minister Yeafesh Osman and Rosatom's chief executive officer Sergey Kirienko in Dhaka.
The Tk one lakh crore general contract would fix the entire project cost including the cost of transportation of nuclear reactor and other components and the cost of fuel and operation of the power plant for a certain period, officials said.
Both the sides are scheduled for May 2016 to sign the general agreement.
Atomostroyexport and its subsidiaries are developing the project site aiming at beginning installation of the first nuclear reactor in 2017.
On November 3, 2011, Bangladesh and Russia signed an agreement for the installation of nuclear power plant at Rooppur in Pabna.
Of the two-unit power plant with 1,200MW capacity each, the first unit is expected to start operation by 2021 and the second unit by 2022.
Source: New Age