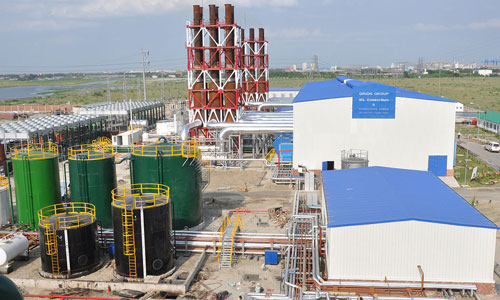 Bangladesh Small and Captive Power Producers Association on Sunday asked the government not to increase gas price as proposed by energy regulator to save the private power producers as well as their industries.
The association came up with the demand at a press conference at Dhaka Reporters' Unity in the city on Sunday.
The association leaders expressed their concern as Bangladesh Energy Regulatory Commission has recently taken a move to increase the gas price by 102 per cent for private producers of electricity following the applications from the state-owned gas companies.
The association president Mohammad Mohsin urged the government to fix same price of gas for both government and private power producers in the country.
'There should not dual-policy in a country. The industrialisation process and economy of the country will collapse by such policies,' he said.
The small and captive power producers were already buying gas at 48 per cent increased price, he said, adding that it was injustice to increase gas price of 102 per cent.
Presenting a matrix, he said that the state-owned power producer Power Development Board was buying gas at Tk 2.82 per cubic meter and sell per kilowatt hour electricity at the rate of Tk 6.96 to Tk 11.85 while small power and captive power producers were buying gas at Tk 4.18 per cubic meter and sell their surplus electricity at Tk 2.37 per kilowatt hour.
'We have been the victims of discriminated electricity and gas prices since establishment of power plants,' Mohsin said.
Replying to a question, the association leaders said 22 members of the association were currently generating electricity of 1500 to 2000 megawatts. They were supplying about 150 megawatts of surplus electricity to the national grid every year, they said.
The association senior vice-president, Mostafa Kamal and other leaders Golam Rahman, Alamgir Kabir, Bazlur Rahman Babul and Abul Kalam, among others spoke at the press conference.
Source: New Age