Zahid was produced before the court on completion of his two-day fresh remand in the case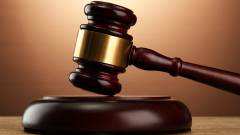 A Dhaka court yesterday sent Sub-Inspector Zahidur Rahman Khan of Mirpur police station to jail after he refused to confess to being involved in the custodial death of jhut trader Mahbubur Rahman Sujan.
Metropolitan Magistrate Nuru Miah passed the order after SI Zahid refused to give a confessional statement before him in the case.
Earlier in the day, DB Inspector Nibaron Chandra Barman submitted documents before the court saying Zahid was ready to confess to his involvement in the murder.
After that the court gave Zahid two hours time to prepare his confessional statement, he refused to confess his involvement when the magistrate called him to record his statement. Later, the court ordered to send him to jail.
Zahid was produced before the court on completion of his two-day fresh remand in the case.
He was earlier placed on 12 days remand in three phases.
Earlier on Thursday, his informant Nasim Sheikh gave confessional statement to the magistrate that he was with SI Zahid the night police picked up Sujan, who died of torture later.
In his statement, Nasim said a team comprising five police members and Nasim went to Sujan's residence and picked him up on July 13.
They also picked up Sujan's wife Momtaz Sultana Lucy and their five-year-old son Rabbi when he refused to pay extortion money.
He was tortured at his house, in the police van and at the police station, said Nasim.
On July 16, SI Zahid was arrested following an autopsy report, which revealed that Sujan had died of torture. Law enforcers also nabbed Nasim the same day after examining the CCTV footage of the police station.
On July 20, Lucy filed a murder case with a Dhaka court accusing Officer-in-Charge of Mirpur police station Salahuddin, SI Zahid and some others under the Torture and Custodial Death (Protection) Act 2013.
After taking the case into cognisance, the court ordered judicial investigation into the murder case.
Source: Dhaka Tribune