The currently exporting four companies got approval from the Russian government in September 2009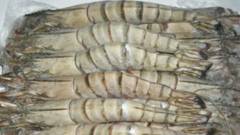 Russian authorities will approve five more Bangladeshi companies to export shrimp to the market as the country wants to increase shrimp import from Bangladesh, said official sources.
Five of 22 "A" category shrimp producing companies will win the approval. However, the companies will have to submit export orders from respective Russian importers before having approval.
Currently, five companies export shrimp to the country, which include Bagerhat Sea Food Ltd, Fresh Foods Ltd, Apex Food Ltd, ARK Sea Food Ltd and Gemini Sea Food Ltd.
Russia is Europe's largest importer in value of animals, meat, dairy products, fruits and vegetables, according to the European Union. Recently, the country faced economic sanctions from USA, Canada and EU over Ukraine crisis.
In counter, Russia also imposed sanctions on those countries.  Canada used to supply shrimp to Russia.
Earlier in December 2013, Russian government completely suspended import of shrimp from Bangladesh questioning quality of the product. The export resumed in February 2014.
Federal Service for Veterinary and Phytosantary Surveillance of Russian Federation withdrew the temporary ban on a Bangladeshi shrimp exporting company early in last February paving the way for resumption of shrimp export to that country.
The currently exporting four companies got approval from the Russian government in September 2009.
To check shrimp quality, a four-member team headed by Science Officer of Fish Directorate Nittya Ranjan Biswas has already started inspection of 16 shrimp firms in Khulna.
On August 15 the team will visit Chittagong to inspect six companies.
Five of these 22 firms are expected to be approved for exporting shrimp to Russia. They are "A" category factories.
Under the quality requirement, a total of 10 lakh CFU (Calorie Forming Unit) is required for 20 gram shrimp to maintain international standard.
Exporters said Russia offers 10 to 20 cent higher price per kg than the offers by the European Union and the US to Bangladesh.
It makes 30 per cent advance payment after deals so that the exporters can get relief from bank interest.
Bangladesh Frozen Foods Exporters Association (BFFEA) President Md Amin Ullah said: "Seven per cent of the country's total frozen foods export worth Tk3.0-3.5bn go to Russia annually."
He said: "The Department of Fisheries is taking measures to resume export of frozen foods by more local companies. We are hopeful that the market will be opened to these companies soon."
Bangladesh exported frozen foods worth $418.74m during July-January in fiscal year 2013-14 compared to $332.46m of the same period of last fiscal, Export Promotion Bureau (EPB) data showed.
The government has set a target of exporting $578.77m worth of frozen foods this fiscal.
Source: Dhaka Tribune