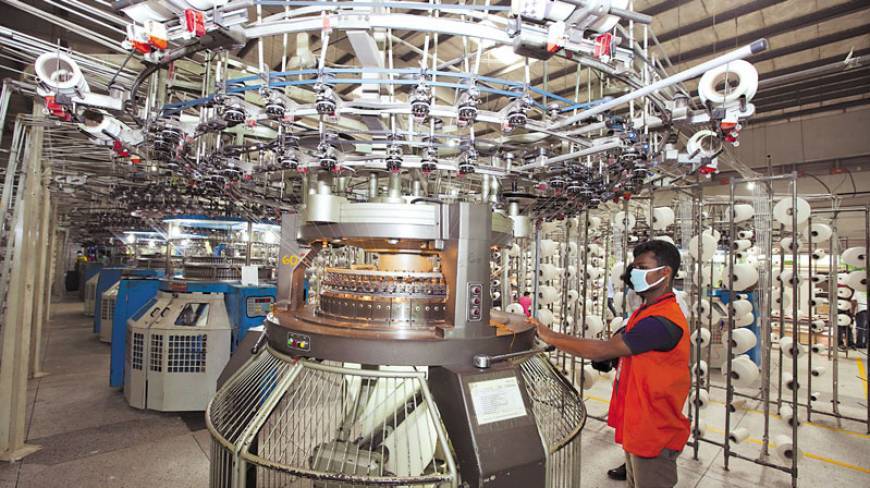 The scale of orders for machinery at this week's Garmentec and Gapexpo trade fairs, are signs of continuing investment by Bangladesh's RMG industry.
As the sector strives towards its target of reaching $50 billion in exports by 2021, it is encouraging to see more  attention in the sector from around the world.
Transparency International's new report on the industry highlights many of the ongoing challenges still faced by the sector.
At the root of these challenges which see malpractice in orders and audits prevalent in different stages of the supply chain, are the ever-present global competitive pressures that act to drive down pressures.
The best way for Bangladesh's RMG sector to overcome these pressures is to invest in continual improvement so that it becomes more competitive and productive.
Improving workplace skills is the key to enhancing efficiency and productivity.
At all levels, the RMG sector needs to invest more in increasing the ability of workers. The government and stakeholders need to co-operate more on encouraging vocational training to up-skill the broader workforce.
More strategically, the government and industry both have to become better at nurturing talent and building value. In the long term, this means improving the industry's ability to produce more factory equipment and machinery within Bangladesh.
It also means investing more in overseas marketing and developing Bangladeshi brands, as well as training more skilled managers and trainers at home so the industry can become less reliant on hiring overseas executives and trainers.
For the RMG sector to maximise its potential to grow exports and create new jobs, it must keep increasing investment in up skilling the workforce, to ensure it gains more influence over its destiny and keeps rising up the value chain.
Source: New Age