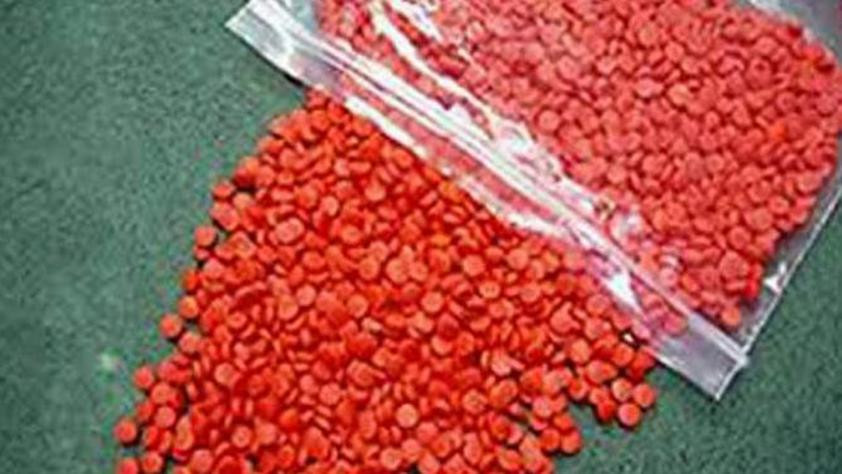 A police investigation has found direct links of six policemen with a yaba smuggling syndicate based in Cox's Bazar, say police officials.
The probe by a high-powered team also detected negligence of six police officers, including the superintendent of police (SP) and additional SP of Cox's Bazar, and assistant SP of Teknaf circle, in carrying out duties.
Their negligence helped illegal trade of yaba, a highly addictive stimulant, continue and flourish in the district.
The team submitted its report to the inspector general of police a couple of days ago, recommending departmental action against the 12 policemen, officials at the police headquarters told The Daily Star.
The investigation was launched after Mahfuzur Rahman, assistant sub-inspector of Special Branch (SB) of police in Dhaka, and his driver were arrested with 6.8 lakh yaba pills worth Tk 27.20 crore in Feni on June 20.
Referring to the report, an official at the police headquarters said SP Shyamol Kumar Nath, Additional SP Tofael Ahmed and Assistant SP Jasimuddin Majumder didn't supervise the cases filed in connection with yaba smuggling.
For a lack of supervision, their subordinates didn't include many of the culprits in the charge sheets of the cases, letting them off the hook and run the illegal business.
On many occasions, DB officials in the district didn't record seizure of yaba pills or showed figures lower than the actual number of pills seized during drives.
Three other police personnel — Inspector Abdur Razzak and Constable Azibor Rahman of SB in Dhaka and Record Officer of Cox's Bazar Badiul Alam — were also found guilty of negligence in duty.
The six policemen, who have direct links with the yaba smuggling syndicate, include arrested ASI Mahfuzur, Inspector Kamrul Hasan, Sub-inspector Belal and Constable Dulal of Detective Branch of Police in Cox's Bazar and SI Ashique of highway police.
Quoting the report, officials at the police headquarters said ASI Mahfuzur and Constable Azibor were stationed at a check point at Ministers' Apartments-2 on Bailey Road. On June 19, Mahfuzur went to Cox's Bazar to bring a Yaba shipment, leaving Azibor alone on duty.
Though Azibor was supposed to inform his superiors about Mahfuzur's absence, he didn't do so.
Their supervisor Inspector Razzak knew about Mahfuzur's absence. But he lied to the probe team and said Mahfuzur didn't tell him anything about it.
However, the team, led by a deputy inspector general of the Criminal Investigation Department, found out that Razzak and Mahfuzur had conversations on their cell phones a few hours before Mahfuzur was arrested in Feni on June 20.
Mahfuzur admitted to the team that he had previously brought two yaba consignments to the capital from Cox's Bazar. He also gave a confessional statement to a Feni court.
The team found that though Mahfuzur claimed he hired the Allion car that he used to carry yaba pills, the vehicle actually belongs to him. He, however, didn't register the car against his name after purchasing it.
An official at the police headquarters said Record Officer Alam didn't play his due role in transfer and posting of policemen. The probe found that many policemen served in the district for periods longer than usual, and got involved in yaba smuggling.
The official said show-cause notices would be issued to the 12 policemen, and some of them might lose jobs.
The Daily Star repeatedly called the IGP on his cell phone for comments but couldn't reach him.
Source: The Daily Star