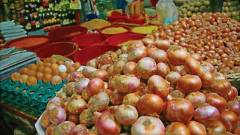 A group of criminals carrying arms and explosives are using cars, micro-buses and motorbikes to sabotage and disrupt the law and order situation in Bangladesh.
According to the police, the culprits are reportedly using official police, press, advocate and Secretariat stickers while committing criminal activities.
In a bid to stop these felonies, the DMP  launched a special drive that begins today, according to a document signed by DMP Commissioner Asaduzzaman Miah. The document stated the drive will be operated to stop theft, robbery, shooting, mugging and Oggyan Parties in Dhaka, especially ahead of Shabe-Barat, which will be observed on May 22, followed by Ramadan, 15 days later.
The DMP has taken these measures to stop extortion and eve-teasing during the month of Ramadan.
Along with this, a block raid will be organised in all residential areas, slums, mess and hotels.
Searching the belongings of motorbike riders who carry bag-packs was also mentioned in the document. Motorbikes carrying over two passengers and those without helmets will be penalised.
Necessary action will also be taken against those who do not possess licenses and registration. Soon after the drive begins, the patrol team will increase their search activities, especially between 5pm to 9pm.
In this regard, Krishna Pada Roy, joint commissioner (crime and operation) of DMP, said they have given special instructions to check on crimes based in particular areas.
Source: Dhaka Tribune