Prime Minister Sheikh Hasina has urged Norway to invest in Bangladesh's information technology sector.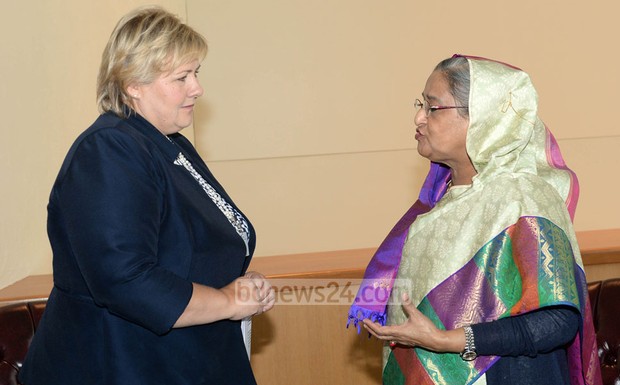 Hasina held a bilateral meeting with Norwegian Prime Minister Ema Solberg at the United Nations Headquarters in New York on Tuesday afternoon, local time.
She had this meeting after attending the UN climate conference there.
Later, Prime Minister's Information Adviser Iqbal Sobhan Chowdhury told reporters, "The Norwegian prime minister has praised the development of the information technology sector in Bangladesh."
The Norwegian prime minister praised Hasina's steps to develop the IT sector.
Chowdhury said the prime minister called upon Solberg to see the developments in this sector and urged her country to invest in it.