Just because a killer bus driver was sentenced to life, transport workers in 10 southern districts yesterday brought road communications to a grinding halt going on strike for an indefinite period.
The strike caused huge sufferings to people, including passengers of trans-boundary buses, and stalled goods transportation.
Around five lakh people travel by about 4,500 buses between the capital and the 10 districts every day. Besides, about 3,000 trucks and covered vans carry goods on these routes, according to transport operators.
Road transport workers claim they had enforced the strike to get a "just trial", but the government and road safety activists are terming it "illogical".
Experts and passengers said transport workers often use such strike to materialise their demands, holding common people hostage.
The strike was enforced in 10 districts under Khulna division from 6:00am yesterday to protest a court verdict that sentenced a bus driver to  life imprisonment in a case filed over the road accident that killed acclaimed filmmaker Tareque Masud, media personality Mishuk Munier and three others.
Talking to The Daily Star yesterday evening, Abdur Rahim Box Dudu, senior vice president of Bangladesh Road Transport Workers' Federation, said they would continue the strike until they get assurance from the government of a "just trial".
Manikganj Additional District and Sessions Judge's Court on February 22 pronounced the verdict in the presence of the accused, Jamir Hossain, 50, holding him guilty of "reckless driving and negligence" that led to the deaths of the five in 2011.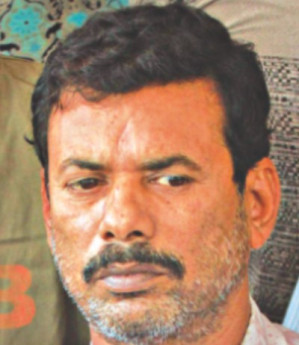 "We have been deprived of justice because the driver was not tried under proper legal provisions," Abdur Rahim told The Daily Star yesterday.
The state counsel of the case, Afsarul Islam, told this correspondent, "I definitely think that the court came with the just verdict. If they [the defence] disagree with the verdict, they can file an appeal with the High Court."
Yesterday, hundreds of passengers had to endure immense sufferings due to the transport strike that came at a time when a latest government survey shows as many as 64 lives are lost a day from injuries suffered in road accidents across the country.
Rokshana Yesmin Tithi, a private job holder, was scheduled to travel to India from Dhaka for medical issues. But she had to reschedule her visit as the bus operation was suspended.
"I made an appointment with doctor in India just two days ago. But I don't know when the bus operation will resume. Now I will have to cancel my appointment and wait for the next couple of weeks to get another appointment," said Tithi.
Many of those who entered Bangladesh through Benapole border in Jessore got stuck there due to transport crisis, reports our Benapole correspondent.
Workers blocked roads and several points on Benapole-Jessore highway. A few drivers, including those of private cars, tried to hit the road, only to come under attacks by agitating workers at different spots in Jessore.
Furthermore, delivering of imported goods remained suspended due to the shortage of trucks at Bhomra land port in Satkhira and Benapole port in Jessore, report our correspondents.
A number of vehicles carrying raw materials of different industries and five trucks loaded with fish remained stuck at Benapole. The items were imported from India.
Talking to reporters at a programme in the capital yesterday, Road Transport and Bridges Minister Obaidul Quader termed the strike "illogical".
"They have the chance to file an appeal with the High Court. I have suggested they use the opportunity. This illogical strike will only cause sufferings to people; it will not benefit them [workers]," the minister said.
Talking to this newspaper, Road Transport and Highways Division Secretary MAN Siddique said, "The court has given the verdict, but they [workers] are not obeying it."
Road safety activist and film actor Ilias Kanchan said that while enforcing laws, the government should not show leniency just because of workers' strike.
Experts working on road accident-related issues Road accidents with heavy casualties are common in Bangladesh but the drivers responsible escape trial in most of the cases. Awarding life imprisonment for reckless driving leading to death is rare.
According to experts and observers, reckless driving, run-down and unfit vehicles, roadside kitchen markets, unauthorised three-wheelers on highways and operation of vehicles by unlicensed drivers are mainly to be blamed for road accidents.
Source: The Daily Star