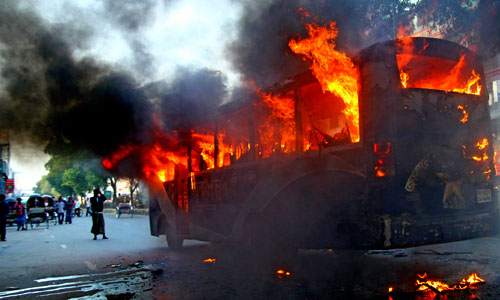 Bangladesh Nationalist Party-led alliance called a 72-hour general strike across the country from 6:00am Sunday amid examinations of Secondary School Certificate.
The SSC examination is going to start on Monday.
In a press statement, signed by BNP joint secretary general Ruhul Kabir Rizvi, called the general strike on Friday afternoon.
The strike is meant for registering protest against the threat of torching BNP chairperson's Gulshan office pouring petrol and threat to arrest her, the statement said.
The strike is also meant for government repression including killing in gunfight, arrest, attack on BNP-led alliance leaders house, the statement said.
Source: New Age